The wealth of Automobile Museums in the United States reflects the country's strong automotive culture. If Europe was a pioneer in the technical developments of the automobile, it was in the United States that mass production began, meeting the needs of a relatively sparsely populated territory in the countryside, but with very large cities with often limited public transport. To some extent, modern USA was built with the development of the automobile. The passion for the car is very strong, with great manufacturers, a rich history, dotted as elsewhere with famous but disappeared manufacturers.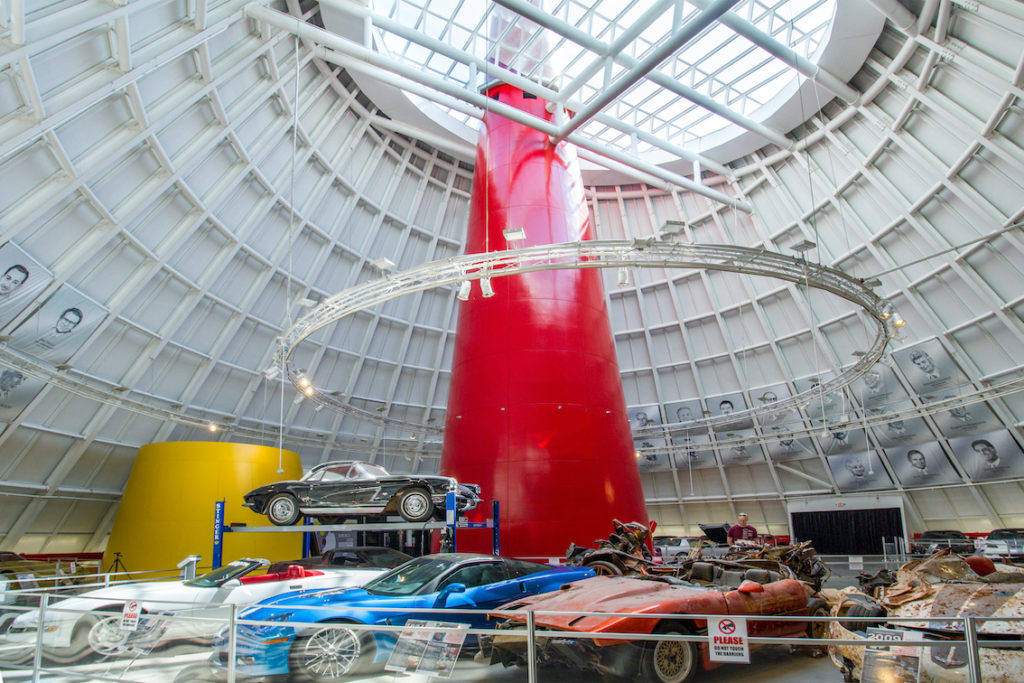 Local or regional museums
There are automobile museums in almost every state in the USA, often run by foundations or associations, possibly supported by the cities where they are established. At the origin of these museums, we often find a collection gathered at the beginning by a passionate collector. They are sometimes thematic, sometimes eclectic, according to the tastes of the collector.
Some manufacturers
There are also some manufacturers' museums, sometimes linked to defunct manufacturers (Pierce-Arrow, Studebaker for example) and often managed by a club of fans of the brand (even for existing brands). The National Corvette Museum is one of the few directly linked to the manufacturer.
Large private collections
There are also many entrepreneurs in the USA, who have made a fortune, can indulge their passion for the automobile. They then gather magnificent collections and have the good idea to share their treasures with amateurs. Peter Mullin is a good example, with one of the finest private collections in the world, focused in his case on the beautiful French bodies of the 1st half of the 20th century. In another category, the Unser family, a famous dynasty of drivers, has also opened its museum to present a beautiful collection of sports and racing cars.
A list that will grow
With less than twenty museums referenced, the Automobile-Museums site presents only a (very) small sample of places to visit. This list will grow over the coming months!
California
Georgia
Kansas
Kentucky
Florida
Michigan
Nevada
New Mexico
New York
Pennsylvania
Rhode Island
Tennessee