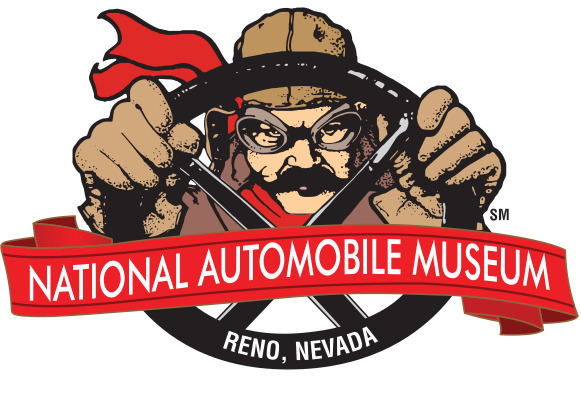 The National Automobile Museum in Reno , Nevada, opened its doors to the public in 1989. It has preserved part of the huge collection assembled by Bill Harrah, founder of hotels and casinos in his name. Passionate about cars, Bill Harrah had built a collection of 1400 vehicles! Following his death and the takeover of his businesses, a non-profit association was created to open this museum with a donation of 175 cars from the Harrah collection. The purpose of the National Automobile Museum in Reno is to preserve and develop this collection and to show the impact of the automobile on the development of American society.
Cars
The National Automobile Museum in Reno has nearly 200 cars, dating from the late19th century to the early 1980s, with a large majority of cars built on the1st half of the20th century. American production is naturally widely represented, with many brands now disappeared, but there are also many European cars. The museum exhibits both popular cars, starting with several Ford T,S, as well as prestigious cars (Cadillac, Duesenberg, Lincoln, Packard, Pierce-Arrow, Rolls-Royce…) and sports cars (Bugatti, Ferrari, Jaguar, McLaren, Porsche…). Among the race or record cars are the car that won the New York – Paris race in 1908, a record Cord 812 from 1937.
The theme of cinema is represented by cars used in movies, or having to stars like Frank Sinatra, Sammy Davis Jr or James Dean. Finally, there are also several experimental cars or cars produced in very small quantities, or even customized for their buyer. There are also several electric cars from different periods, proof that the idea of the electric car does not date from today.
Besides cars
The National Automobile Museum in Reno also exhibits some motorcycles and 3-wheeled machines. The cars are staged, with representations of shops and objects from different eras. A cinema room allows presentations and thematic conferences. The museum offers a shop to be able to take a souvenir of the visit. Free parking available.
Practical information
Website: https://automuseum.org/
Opening
Rates
| | |
| --- | --- |
| Adults | $15.00 |
| Seniors (over 62 years old) | $13.00 |
| Youth (6 to 156 years old) | $10.00 |
| Children (under 6 years old) | Free |
| Reduced price for groups of 10 people minimum | |
| Free parking | |
The photos on this page belong to the Museum
Discover more automobile Museums around the world…