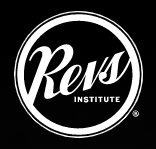 Based in Naples, Florida (USA), the Revs Institute is more than a car museum, it is an educational institution dedicated to the study, preservation, conservation and restoration of automobiles of historical significance. It houses the Miles Collier Collections with more than a hundred major automobiles built between 1896 and 1995. The Revs Institute also exhibits numerous historical objects, documents and images that define the role of the automobile in society and sport.
Cars
The Miles Collier Collection brings together some of the most innovative and rare automobiles of their time. These are often cars that have opened a technical path, redefined aesthetic standards and made history. Pampered by full-time restoration technicians, nearly all of the vehicles in the Miles Collier Collections have been restored to rigorous historical standards and are kept in perfect working order, and continue to demonstrate their engineering prowess on race tracks and roads around the world.
More than a hundred cars are on display, from an 1896 Panhard & Levassor to the 1995 McLaren F1 . The collections are eclectic and present popular cars – Ford T, Citroën 2 CV, Mini or Trabant – as well as luxurious Bentley, Delahaye, Duesenberg, Hispano-Suiza, Mercedes, Packard, Rolls-Royce, Stutz… or sports cars Bugatti, Cunningham, Ferrari, Jaguar, Maserati, Porsche (the most represented brand in the collection)… not to mention many racing cars, single-seaters, sport-prototypes or Can-Am…
Let us mention in the collection some cars a little rarer or exceptional than the others, from different eras and able to evoke the diversity and richness of the collections: Delaunay Belleville "Roi des Belges" 1908, Rolls-Royce Silver Ghost Tourer 1914, Mercedes Type 18/100 Grand Prix 1914, Delage Type 15 S 8 Grand Prix 1927, Bugatti Type 35B Grand Prix 1930, Delahaye 135MS Special Roadster 1937, Mercedes-Benz W154 Grand Prix 1939, Cadillac Series 61 Le Mans "Le Monstre" 1950, Jaguar Type D 1955, Ferrari 250 LM Berlinetta GT 1965, Ford GT40 MK1 1966, Porsche 917 PA 1969 Can-AM, Porsche 917K 1971 and so many others to admire. The Revs Institute offers a well-organized tour route, which makes it possible not to miss anything of its nuggets, the cars being grouped by theme.
Next to the cars
Many historic photos decorate the walls of the museum and put the cars in context. The museum is also developing a collection of mascots that is growing steadily. The library includes many books, historical documents, photos and drawings, some of which are digitized, and is accessible by appointment. A shop offers books, miniatures, textiles and many souvenirs for all ages. The Revs Institute has a complete workshop for the restoration and maintenance of cars, and also offers training sessions on engines or other mechanical parts.
Practical information
Website: https://revsinstitute.org/
Facebook: https://www.facebook.com/RevsInstitute
Opening
| | |
| --- | --- |
| Tuesdays, Thursdays and Saturdays | 10am – 4pm |
| Online booking of tickets for specific dates and times in advance | |
| Admission available every half hour from 10:00 to 14:00 | |
| | |
Rates
| | |
| --- | --- |
| Adults | $ 20,00 |
| Students, military, veterans and teachers | $15.00 |
| Children (under 8 years) | Free |
| Supplement for guided tours of the collections | $10.00 |
| Supplement for guided tours of the collections and workshops | $15.00 |
| Tickets must be purchased in advance online | |
| Free parking | |
The photos on this page belong to the Revs Institute
Discover more automobile Museums around the world…