Italy is home to some of the most beautiful automobile museums in the world, those where the part of the dream outweighs the everyday reality. Indeed, when we think of Italy and automobiles, we naturally think of ultra-sports cars and exclusive brands, known worldwide. Manufacturers are now valuing their history and long-standing commitment to motor racing. They have built museums that are real jewels for their many jewels. Italy is also a land of enthusiasts of beautiful mechanics. Thus many amateur collectors know how to share their passion by opening their collection to the public.
The region of the automotive dream
The Emilia-Romagna region, with cities such as Modena, Maranello, Sant'Agata Bolognese, is the cradle of this passionate automobile. You can therefore find in a great geographical proximity a handful of automotive museums (Ferrari, Lamborghini, Pagani, Panini Maserati collection …). They will surely make the hearts of enthusiasts beat, but also that of all lovers of beautiful and rare objects. The region also offers other tourist attractions (Florence for example is only a hundred km from Bologna). It is an opportunity for interesting journeys mixing artistic and automotive cultures!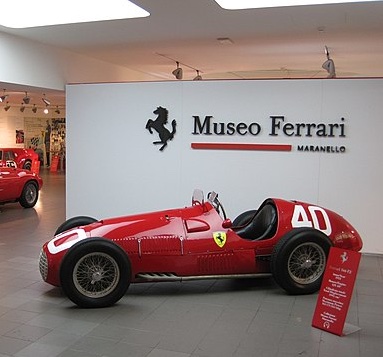 The automobile museums in Italy referenced on the Automobile Museums website are classified by region and accessible from this page. The information provided, in particular opening hours and prices, is indicative. We strive to regularly update the pages of the site, but Automobile Museums cannot guarantee the accuracy of the information that may evolve according to the operation of the establishments.
In addition, during this pandemic period, opening hours and access conditions may vary depending on the country and region. It is therefore recommended to check these conditions before planning a visit.
The content of the pages will evolve according to the news of the automotive museums present, and new museums will regularly enrich the site in the weeks and months to come. So come back regularly to visit these pages.
Emilia-Romagna
Lombardy
Piedmont