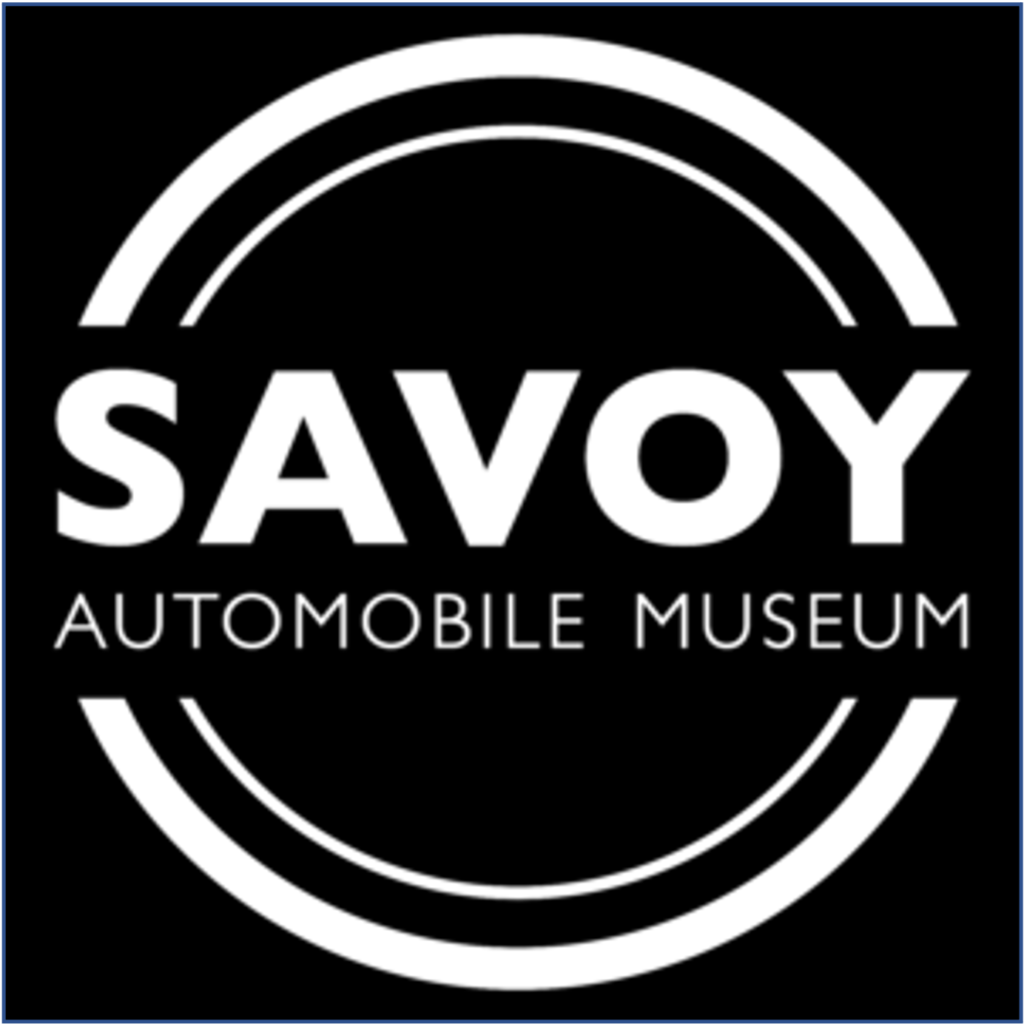 The Savoy Automobile Museum opened in December 2021. Located in Cartersville, Georgia, it occupies nearly 6000 m² on a vast campus of 5 acres that will allow extensions. The purpose of the museum is to present a wide range of cars of all brands and periods retracing the evolution of the automobile. Separated into 5 spaces, the installation makes it possible to present several temporary exhibitions and thus renew the interest of regular visitors.
Cars at the Savoy Automobile Museum
The Savoy Automobile Museum permanently exhibits about forty cars. The museum is new, but has a semi-permanent collection, consisting of loans, donations and acquisitions. The majority of the cars are from American brands, the oldest car in the collection being an Oldsmobile "Curved Dash Runabout" from 1903, which was the 1st car produced in (small) series in the United States. Among the cars in the permanent collection are a Cord 812 (1937), a Packard Super 8 (1941), a Chevrolet Corvette (1957) and a DeLorean (1981). Part of the permanent collection of the Savoy Automobile Museum is presented in rotation in one of the exhibition spaces.
In addition, the Savoy Automobile Museum also offers numerous thematic temporary exhibitions for each of the other 4 presentation spaces, which increases the number of cars presented and renews interest for visitors. The themes chosen are very varied, on very old or newer cars, popular or sporting, tourism or competition. Some recent exhibitions illustrate this eclecticism: Front Runners (front-engined Indianapolis 500 single-seaters), Art Deco (in automobiles), Woodies, Big blocks (muscle cars), Fast Brass (sports cars of the early 20th century) or microcars. On-going exhibitions at the Savoy Automobile Museum are listed further down this page, just before the Practical Information section. In addition, temporary exhibitions are also announced in the monthly newsletters (subscribe here) or on the Exhibitions page of the website, and of course on the Savoy Automobile Museum website.
The very airy presentation makes it possible to see the cars well, and detailed information on the construction and production of the cars on display completes visitors' information.
Next to cars
The Savoy Automobile Museum offers its visitors a café for a break or to eat, a library open to research by appointment, an ultra-modern cinema room and 2 dining rooms that can be privatized for events. Many works of art, paintings, drawings, sculptures decorate the exhibit halls. The museum also has a building to store cars that are not on display, as well as a full workshop for the maintenance and restoration of the collections. Also in Cartersville is the Booth Museum, to discover American history and culture through "Western" art.
On Going Exhibitions
Savoy Automobile Museum, Cartersville (Georgia), USA July 11 through November 5, 2023 Factory Drag Cars showcases powerful, high-performance dragsters. These classic muscle cars are machines built for speed. In the …

---
Practical information
Website: https://savoymuseum.org/
Facebook : Savoy Automobile Museum
Opening
| | |
| --- | --- |
| From Tuesday to Sunday | 10am – 5pm |
| Closures: January 1st , Independence Day, Thanksgiving and Christmas | |
Rates
| | |
| --- | --- |
| Adults | $15.00 |
| Children (3 to 12 years old) | $5.00 |
| Children (under 3 years old) | Free |
| Free parking | |
The photos on this page belong to the Savoy Automobile Museum
Discover more automobile Museums around the world…