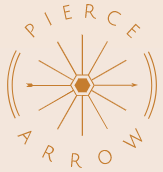 The Buffalo Transportation Pierce-Arrow Museum is located in downtown Buffalo, New York (about half an hour south of Niagara Falls). Buffalo was the headquarters of Pierce-Arrow, hence the location of this museum. It exhibits of course Pierce-Arrow vehicles, but also offers a view on the automotive history of the region that has hosted several car manufacturers. Passionate about the brand since childhood, Jim Sandoro founded this museum with his wife, to exhibit a collection gathered since the 1970s. Note that if you want to see more Pierce-Arrow or dive in the history of the brand, there is a Pierce Arrow Museum, managed by the Pierce-Arrow Foundation, located on the campus of the Gilmore Car Museum in southern Michigan.
Cars
As its name suggests, this museum exhibits some Pierce-Arrow cars, such as the 1904 Arrow model, one of the brand's first productions. The Pierce-Arrow were American luxury cars, among the most prestigious during their production on the years 1904/1937.
The museum also exhibits cars from several other brands made in the State, such as the Thomas Flyer. This brand with confidential production (production only from 1902 to 1919) is famous for having won the New York-Paris race in 1908. There are also electric car models produced locally by the Buffalo Electric Carriage Corp. Jim Sandoro's collection is also interested in cars made elsewhere, such as this very rare Packard Model C from 1901 perfectly restored.
Next to the cars
The Buffalo Transportation Pierce-Arrow Museum exhibits many 2-wheelers, bicycles and motorcycles, including some Pierce-Arrow which was also a renowned manufacturer in this field. The collections include many automotive-related objects, such as plates or tools. there is also a very large collection of Pierce-Arrow memorabilia. A few models dressed in period clothes add to the decoration. One of the attractions of the Buffalo Transportation Pierce-Arrow Museum is a gas station designed by Frank Lloyd Wright, a famous American architect of the 20th century. The shop offers a large selection of souvenirs, T-shirts, books, posters, miniatures…
Practical information
Website: https://pierce-arrow.com/
Facebook: https://www.facebook.com/PierceArrowMuseum
Opening
| | |
| --- | --- |
| Thursday to Saturday | 11am – 4pm |
Rates
| | |
| --- | --- |
| Adults | $15.00 |
| Children (under 12 years old) | $7.00 |
| Guided tour for groups (from 30 pers.) by appointment, per person | $ 25,00 |
| Free parking | |
Photos on this page belong to the Buffalo Transportation Pierce-Arrow Museum
Discover more automobile Museums around the world…