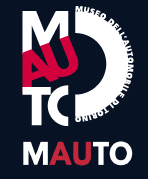 The National Automobile Museum, in its full name "Avvocato Giovanni Agnelli National Automobile Museum", is located in Turin. Founded in 1932 by a passionate collector, it was opened to the public in 1960, and underwent a major renovation in 2011, both in its exterior architecture and in its scenography. It now has a futuristic style and can leverage modern technologies to enhance the visitor experience.
Cars
On 20,000 m², the National Automobile Museum shows the evolution of the automobile from the first steam and gasoline cars of the 19th century to models of the 21st century. The course takes place on 3 thematic floors. Around 165 cars from 80 different brands are presented in the permanent exhibition. In particular, there is what is undoubtedly one of the most important collections of cars of the19th century, with brands such as Benz, Fiat, Peugeot, Renault still existing and of course many brands now defunct. In the ancestors, special mentions for the steam carriage of Virginio Bordino (1854), a Peugeot Type 3 of 1892, the very1st car to circulate in Italy in 1893 or the Itala 35/45 HP which won the Beijing-Paris raid in 1907!
Italian brands are naturally well represented the popular Fiat and Autobianchi as well as the prestigious Ferrari or Maserati or a brand with a short existence such as Cisitalia with a 202 Sport from 1948, through Alfa Romeo and Lancia. The main European brands (e.g. a 1969 Jaguar E-Type) are present, as well as some American ones.
The competition is not forgotten, with many pre-war Grand Prix cars such as the Alfa Romeo 6C, P2 or Alfetta or Bugatti 35, or Formula 1 by Alfa Romeo, Ferrari (including a 500 F2, World Champion in 1952 and 1953), Lancia or Maserati. Finally, record or experimental prototypes, such as a 1954 Fiat Turbine powered by a gas turbine.
The Garage houses another group of about 80 cars restored or to be restored before exhibition. This part can only be visited by appointment.
Besides cars
The visitor can download an IOS or Android application that will provide him with a lot of information during his visit. A cafeteria on the ground floor offers drinks, snacks and lunches, with a terrace area for sunny days, and a visit to the shop before leaving the premises will be an opportunity to find a book or souvenir of your visit.
An important documentation center houses photos, magazines, books and is accessible by appointment during the museum's opening hours. A car restoration center is integrated into the museum for the restoration and maintenance of the collections, but also with the objective of training in restoration techniques for people outside the museum.
The National Automobile Museum also offers "classic" or thematic guided tours (in Italian and English), for example on the automobile and cinema, or the impact of women in the automobile.
The museum does not have parking but there are several parking solutions around, free or paid.
Practical information
Website: https://www.museoauto.com/en/
Opening (all year)
| | |
| --- | --- |
| Tuesday to Sunday and public holidays | 10am – 7pm |
| Monday | 10am – 2pm |
Rates
The photos on this page belong to the Museum
Discover more automobile Museums around the world…