Exhibition at the Savoy Automobile Museum, Cartersville, Georgia, USA
Until February 26, 2023
Continuing its dynamic and eclectic program, the Savoy Automobile Museum opened on November 1, 2022 its brand new exhibition dedicated to microcars, fifteen of which are presented. This term "microcar" refers to very small cars, with three or four wheels whose cylinder capacity is less than 400 cubic centimeters. They became popular in several European countries, including the United Kingdom, after World War II. Microcars were economical and often had less stringent registration and licensing requirements. Microcars were mainly produced in the years 1945 to 1965.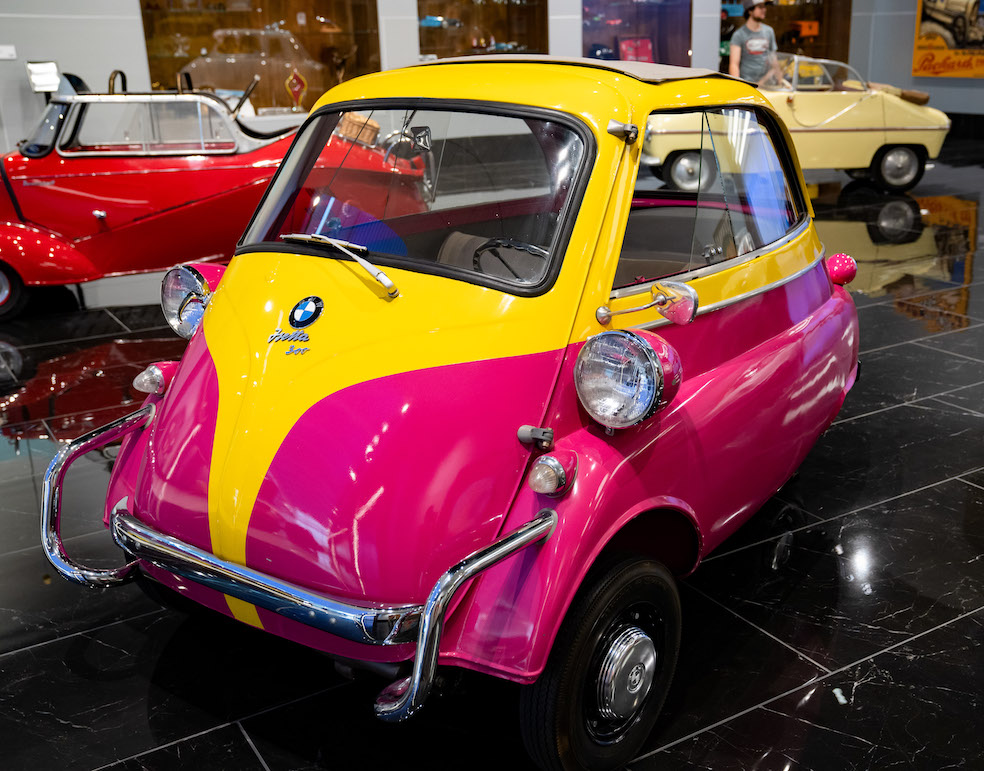 Among the best-known models and manufacturers in this field are the Isetta from BMW, Messerschmitt and PEEL. The exhibition is produced in cooperation with the Lane Motor Museum in Nashville (Tennessee), which lent all the cars in the exhibition. The Lane Motor Museum has one of the largest collections of European cars in the United States. The models presented range from 1939 to 1964.
In connection with the Microcar Marvels exhibition, the Savoy Automobile Museum will offer a special evening on November 18 with the Lane Motor Museum, including Derek Moore, curator of the collections of the Lane Museum.
The photo on this page (BMW Isetta 1958) belongs to the Lane Motor Museum, Nashville, Tennessee