Exhibition at the Savoy Automobile Museum, Cartersville, GA, USA
from 4 October 2022 to 29 January 2023
Fast Brass refers to the years 1900-1920, often called in the United States "the Brass Era" because of the massive radiators and the many polished brass accessories that decorated the automobiles of that time.

More specifically, the Savoy Automobile Museum presents a dozen racing cars from 1907 to 1915. In this pioneering era, racing was the best way to develop and improve cars, and for manufacturers to make themselves known. Many of the cars presented participated in historic American races such as the Venderbilt Cup or the first Indianapolis 500 miles in 1911.
Loaned by individuals or other American museums, the Fast Brass exhibition is a rare opportunity to see these glorious cars of the early 20th century, mainly American brands such as Buick, Ford, Mercer, Stutz, but a very rare Renault (10 to 12 copies only) built specifically for Willie K. Vanderbilt is also part of the exhibition. Here is the list of cars presented:
1907 American Underslung
Renault Type AI 35/45 HP Vanderbilt Racer from 1907
1909 ALCO "Black Beast" Racer
1909 Buick Model 16 Racecar
1911 Mercer Raceabout Type 35C
Packard Model 30 from 1912
1913 Ford Model T Speedster
1913 Inter-State Gentlemen's Roadster
1913 Marmon Speedster
1914 Stutz Bearcat
1915 Stutz «H.C.S.» Speedster
Please note that the 1909 ALCO "Black Beast" Racer and the 1911 Mercer Raceabout Type 35C will be joining the exhibition at a later date.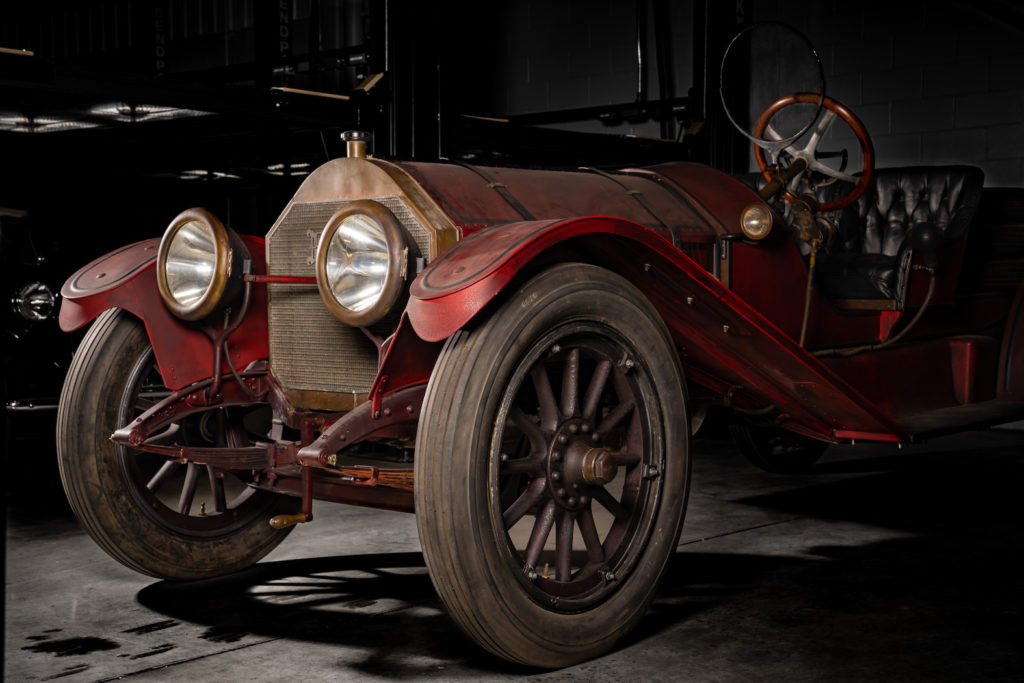 The photos in this article belong to the Savoy Automobile Museum, no reproduction rights without the express permission of the museum