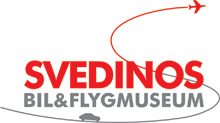 The Svedino Museum of Automobile and Aviation was first a travelling exhibition of classic cars, before being established in its current location and being opened to the public in 1961. It was then the first Scandinavian museum dedicated to the automobile. Located on the west coast of Sweden, a little north of the city of Halmstad. After several extensions, it now offers about 3000 m² of exhibition.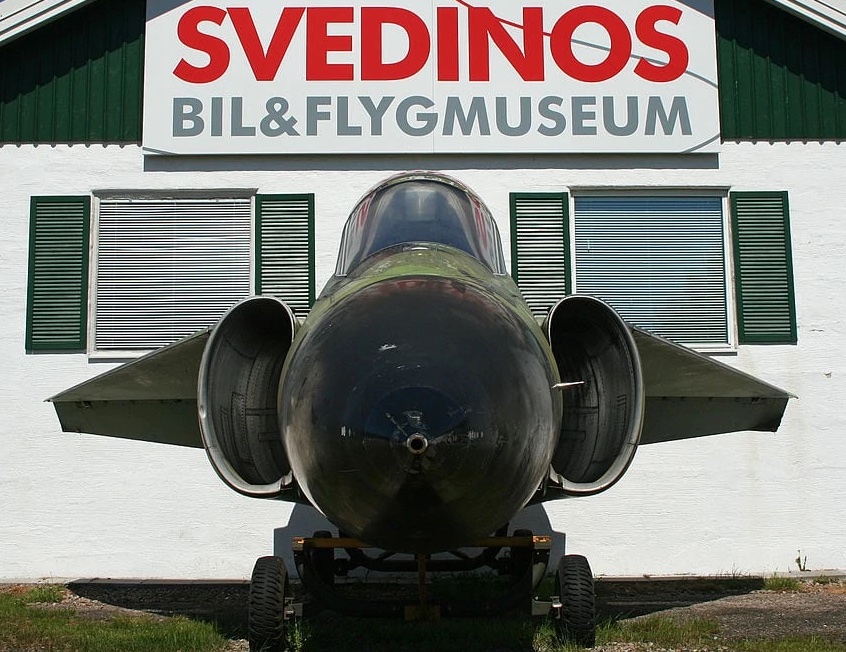 Cars
In total, the Svedino Museum exhibits a hundred cars, dating mainly from the early20th century until the 1960s. Swedish productions are obviously well represented, especially Volvo from the first productions (the Volvo OV4 and PV 4 of 1928) to a recent Volvo 960, the most recent car in the museum. We also see the1st Saab 92 with 2-stroke engine. American productions are also widely present, including a beautiful collection of Ford T from 1912 to 1927, in different bodies, Buick, Cadillac, Chevrolet, Chrysler, Dodge, Lincoln … and rarer brands like a 1918 Pierce-Arrow or a 1936 Cord 810 , with its characteristic grille. The collection is completed by some popular European cars, Fiat 500, Opel Kadett or Renault 4CV, and even an East German Trabant .
Besides cars
As the name suggests, the Svedino Museum of Automobile and Aviation also exhibits aircraft. About forty planes and helicopters, covering a good part of the20th century, from the Thulin A, a Blériot XI manufactured under license, to the Saab JA 37 Viggen, a single-engine fighter aircraft of 1980. There are naturally a good part of the Swedish Saab aircraft, several British and American aeroplanes and some Russian machines. We also discover several 2 wheels, bicycles and motorcycles, as well as engines and horse-drawn cars.
Practical information
Websites (in English and German): https://www.svedinos.se/en/
Opening
| | |
| --- | --- |
| May, June and September | On weekends |
| July and August | Every day |
Rates
| | |
| --- | --- |
| Adults | 140.00 SEK |
| Youth (5 to 15 years old) | 60.00 SEK |
| Children (under 5 years old) | Free |
| Families | 80.00 SEK |
The photos on this page belong to the Svedino Museum
Discover more automobile Museums around the world…