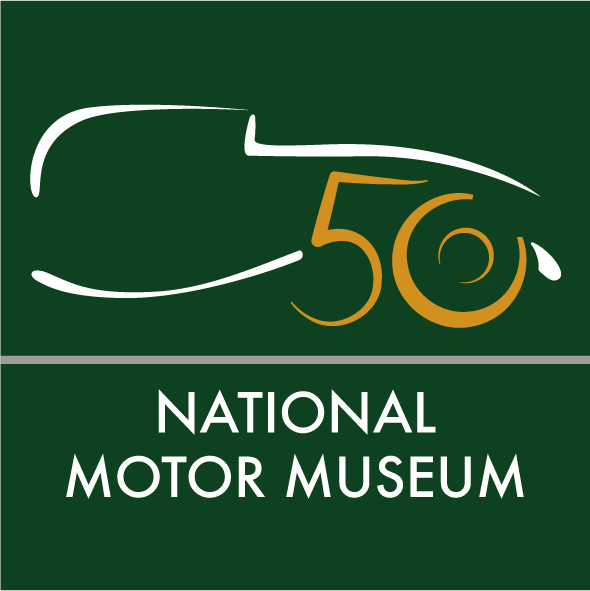 The National Motor Museum – Beaulieu is managed by a foundation, the National Motor Museum Trust Limited, founded in 1972. This non-profit foundation manages the Museum and its collection centre which are located on the Domaine de Beaulieu, in the New Forest, Hampshire near Southampton). Having taken over from the emblematic "Montagu Motor Museum", the National Motor Museum of Beaulieu has a world-renowned collection of vehicles and automotive-related objects.
Cars
Of the approximately 280 vehicles on display, half are cars. Supported in particular by the English automotive industry, the National Motor Museum of Beaulieu presents mainly British cars, with some French, Italian, German and American cars. We discover some cars from the 1990s to today, but the vast majority date from before the 1970s, the oldest dating back to the early20th century. If the collection includes popular cars from different eras, Ford T, Austin, Mini, Hillman, VW, Citroën 2 CV, Reliant (typically British 3-wheeled car), the sporty and prestigious British are well represented: Jaguar, Jensen, Lotus, MG, Rolls Royce.
The collection has a lot of rare, even unique, cars. The Beaulieu Museum has many racing cars: old ones (Bugatti 35, Bentley 4.5L, Lancia race of 1910 …), icons (Ford GT 40, Porsche 917K, TWR Jaguar XJR-8, several F1 (Cooper, BRM, McLaren), rally cars (Audi Quattro, Ford Sierra Cosworth …) and several speed record machines.
Independently of the Motor Museum itself, the exhibition "The World of Top Gear" features many vehicles that have been used (and often abused) in episodes of this famous BBC TV show. The rotating exhibition "On Screen Cars" permanently presents a dozen vehicles of the vehicles used for movies or TV series.
Besides cars
Beyond cars, the National Motor Museum of Beaulieu also exhibits commercial vehicles, buses and motorcycles. In addition, it has a huge collection of more than 50,000 automotive-related objects (accessories, mascots, horns, spare parts, gas pumps, toys), a photographic collection of about 1.4 million images, films and audio recordings.
The Library, one of the largest in the world dedicated to the automobile, has nearly 300,000 references, with books, magazines and magazines, catalogs of manufacturers or auctions, event programs … It is accessible for search needs by appointment. It is also possible to visit by appointment the "Collections Centre" where the museum's reserves are located.
The entrance ticket gives access to the entire Beaulieu estate, which has been in the same family since 1538! Visitors therefore have access to the castle, gardens, abbey and various exhibitions and attractions, for example the one on the training of British special forces during the Second World War, since the estate was one of their training centers. The ticket also allows you to use the monorail that circulates in the area. See the https://www.beaulieu.co.uk/ website for more information.
Practical information
Website: https://nationalmotormuseum.org.uk/
Opening
| | |
| --- | --- |
| Every day except December 25 | |
| Monday-Sunday: 10am – 5pm | |
Rates
Discover more automobile Museums around the world…