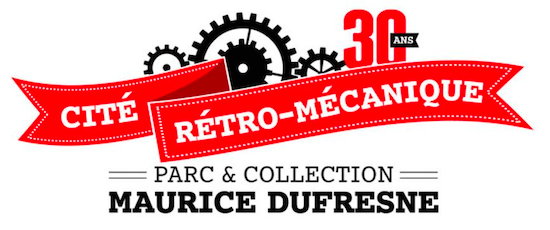 Located in a property of more than 6 hectares, the "Moulin de Marnay", near Azay-le-Rideau, the Cite Retro-Mecanique – Parc & Collection Maurice Dufresne (new name in 2023) celebrates its 30th anniversary in 2023. This museum houses a vast collection of cars, cycles, planes, trucks, motorcycles, tractors, agricultural or military machinery, vintage posters and unusual period objects, heritage from the 1850s to the 1950s. In total more than 3000 exceptional pieces and for many of them, unique in the world.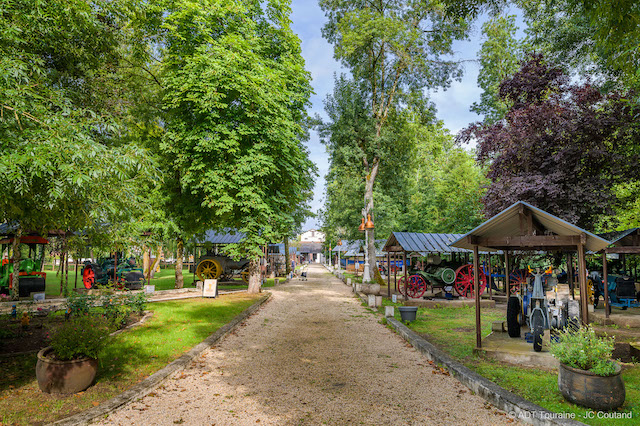 The cars of the Maurice Dufresne Museum
Here, we discover old cars, even very old, restored with passion: Citroën, Renault, Panhard and Levassor, Ford … Among the most beautiful car parts in the collection are a 1922 Panhard and Levassor, a luxurious 1926 Chenard and Walker limousine, a 1928 Citroën C6 Torpedo, and a 1950 Morgan.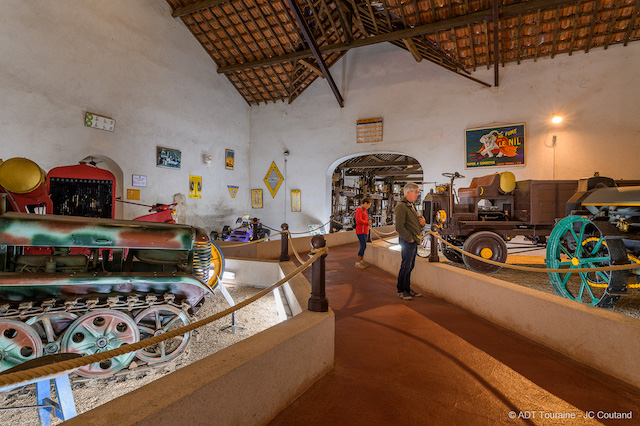 Besides cars
Cars are only a small part of the heritage presented here. Other vehicles (tractors, buses, trucks, construction machinery, 2 wheels), some planes (including a Blériot Type XI identical to that of the crossing of the Channel), industrial machines, looms, the collection of the museum is varied and will satisfy the curiosity of the whole family. The estate has a restaurant, and the mill mechanism has been restored and restored. The museum has a large car park (bicycles, cars, buses and motorhomes), a picnic area and games for children.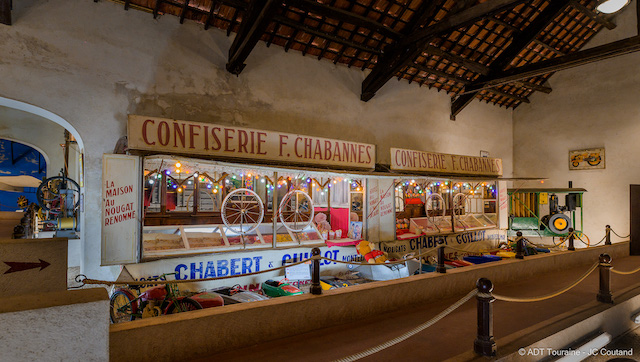 Practical information
Opening
| | |
| --- | --- |
| April-June, Wednesday to Sunday | 10am-7pm |
| July-August, every day | 10am-7pm |
| September, Wednesday to Sunday | 10am-6pm |
| October, Saturday and Sunday AND from Wednesday to Sunday during school holidays | 10am-6pm |
| Open Easter and Pentecost Mondays | |
Rates
| | |
| --- | --- |
| Adults | 12,00€ |
| Children (10-17 years) | 7,00€ |
| Children (under 10 years old) | Free |
| Students and PRM | 9,50€ |
The photos on this page belong to the Maurice Dufresne Museum
Discover more automobile Museums around the world…