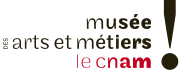 Established in 1794, the musee des Arts et Metiers is one of the oldest technical museums in the world, if not the oldest. It is located in the heart of Paris, installed since 1798 in a former priory attached to the abbey of Cluny. Of the priory, it remains in particular the old church of Saint-Martin-des-Champs. The musee des Arts et Metiers is not strictly speaking an automobile museum. However, transport and therefore the automobile hold a significant place among the techniques presented.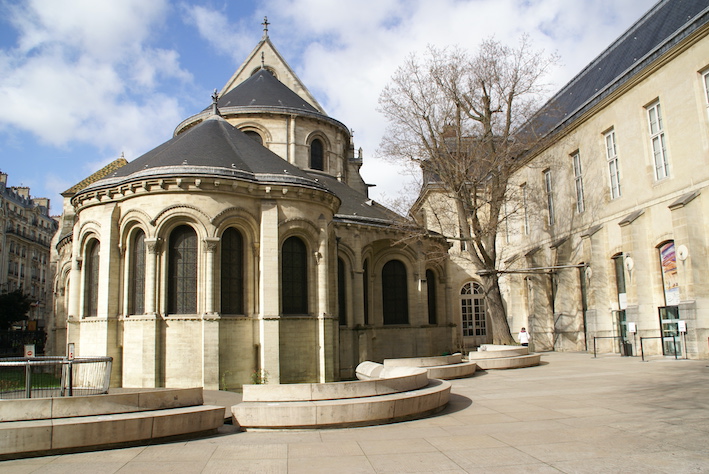 Cars at the musee des Arts et Metiers
The cars presented, about fifteen in total, are generally rare, even unique and often constitute milestones in the history of the automobile. Most date from the late19th century or early 20th. Cugnot's Fardier holds a special place in the exhibition of means of transport. It is really the first "automobile" machine, even if it is indeed very far from our current cars. We follow the first steps of the automobile, from unique examples to craftsmanship with the first Peugeot and the series with the Ford T. Steam was an alternative before the gasoline-powered internal combustion engine became the norm.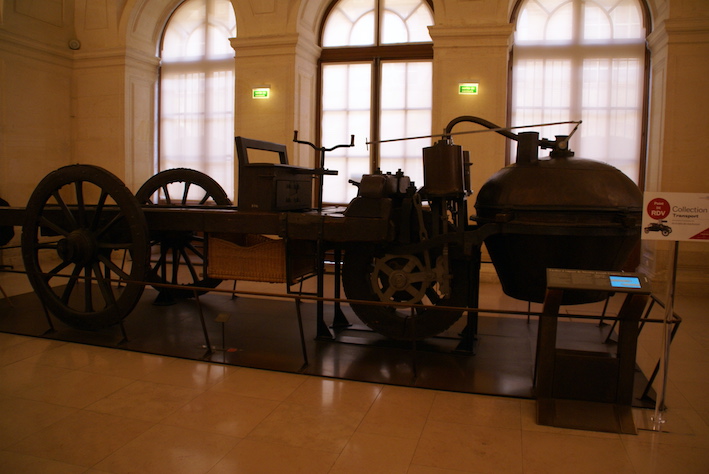 The nave of the old church is an exceptional decoration for part of the collection. Some of the cars are installed upstairs on metal beams. We follow a route that allows you to admire the cars up close, but also from below and above, offering rather rare views in a museum.
Among the other exceptional models on display, the Obedient of Amédée Bollée which was the1st fast automobile (30km/h anyway). There is also the Hélica, propelled (or rather pulled from elsewhere) by a propeller like an airplane, which reached 70km / h. Much faster, a Renault F1 from 1983 is by far the youngest on the grid!
Besides cars
Your visit to the musee des Arts et Metiers will allow you to discover many other technical fields outside the automobile. In the transport section, one of Clément Ader's planes and the Blériot XI of the first crossing of the Channel are on display in the nave of the old church. Several bicycles and "motorcycles" also testify to the creativity of the first inventors.
Many other technological fields are to be discovered, energy, communication, construction, mechanics, through more than 80,000 objects and 15,000 drawings. An exciting visit for all audiences and all ages!
The Café des techniques will allow you to take a drink or restaurant break and the shop to take a souvenir of your visit.
Practical information of the musee des Arts et Metiers
Website Information Request Form
Website: http://www.arts-et-metiers.net/musee/visitor-information
Opening
| | |
| --- | --- |
| Tuesday to Thursday, Saturday and Sunday | 10 a.m. – 6 p.m. |
| Friday | 10 a.m. – 9 p.m. |
| Closed on Mondays, January1st, May1st and December 25th | |
Rates
| | |
| --- | --- |
| Adults | 12,00 € |
| Reduced fare (Students, Senior > 62 years, Navigo Culture pass, large families) | 9,00 € |
| Free for some categories: see details on site http://www.arts-et-metiers.net/musee/tarifs | Free |
| The1st Sunday of the month (except January1st) and Fridays from 6pm to 9pm, for all | Free |
Discover more automobile Museums around the world…