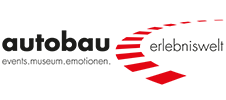 autobau, the world museum of automotive adventure is located in Romanshorn near Lake Constance. He permanently exhibits a part of Fredy Lienhard's collection on more than 2000 sqm. It is a complex of historic buildings, site of the former fuel depot of Romanshorn. The exhibition areas and the auditorium are located in the industrial halls. An old steel fuel tank of 110 tons, with a diameter of 20 meters, a height of almost 13 meters and an air volume of 3 million liters, also masonry with bricks, constitutes a spectacular hall.
Cars with autobau
More than 120 road sports cars, supercars and racing cars as well as classics and vintage cars make up the collection on display. It moves regularly, when cars are used, for example for competitions. The range of car manufacturers represents the finest of the sports car: Aston Martin, Alfa Romeo, BMW, Ferrari, Ford, Jaguar, Lamborghini, Lancia, Maserati, Mercedes, Porsche… Among the icons on display are the Ferrari F40, the Ford GT40, the Lamborghini Miura, or the Mercedes 300 SL, but many others are worth a look !… The visitor will also discover some more exotic super sports cars from the 1990s, such as the Saleen S7 and the Vector W. autobau does not forget the less prestigious but equally iconic cars, such as the VW Beetle, or the Citroën 2 CV and DS.
On the competition side, diversity is also required: rally cars, prototypes such as Le Mans, GT1, LMP1 and LMP2, Indycar and Formula 1 single-seaters (Formula 2 and Formula V, and even dragsters. autobau exhibits several models from the Swiss manufacturer Sauber.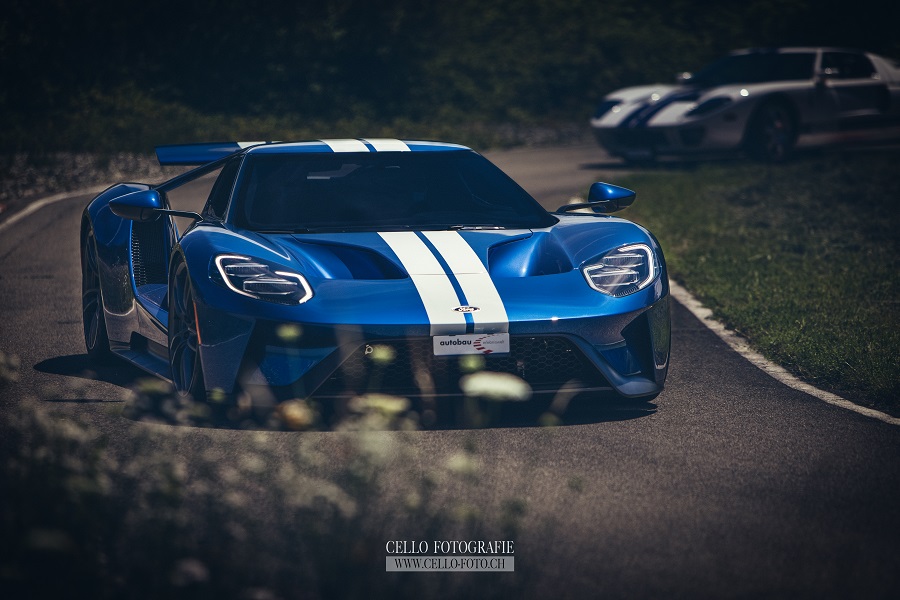 A new building inaugurated at the end of 2021 is dedicated to the memory of Clay Regazzoni, famous Swiss driver of the 70s, especially in F1 with Ferrari. Transmitted by the driver's family, this exhibition presents documents, trophies, objects and of course several of his racing cars.
Besides cars
The museum also offers a large MicroCar track, driving simulators, a specialized library on the automobile. There's even a jukebox where you can choose your favorite tunes! Among the curiosities, some concepts of "soap boxes" developed by Franco Sbarro. Outside, a circuit allows you to make demonstrations, to see in action some cars for events.
A bar, a restaurant and a "biergarten", a smoking room offer several relaxation options. On sunny days, opt for the terrace on the shores of Lake Constance. Next to the museum is also an ultra-modern garage, specializing in the maintenance, repair and restoration of classic cars.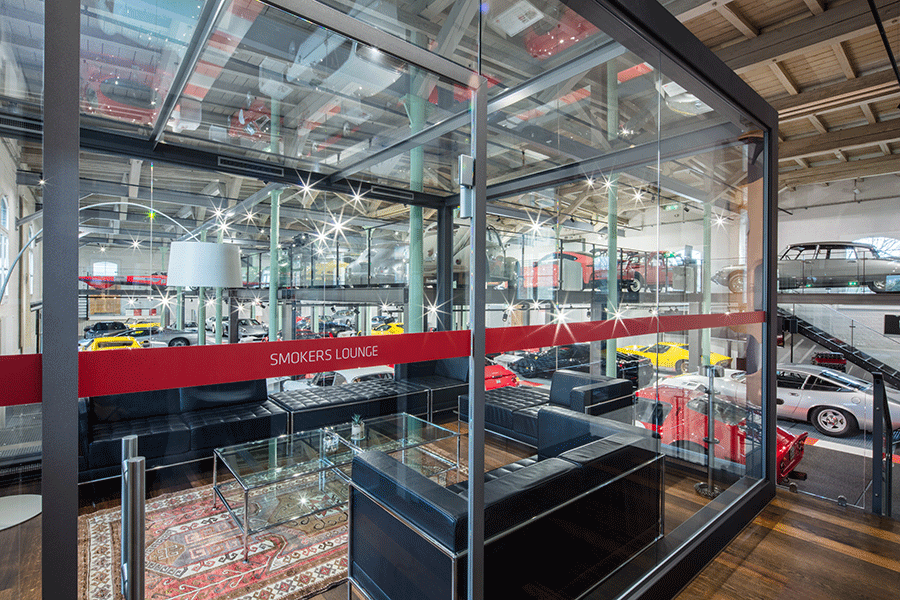 To make your mouth water, here is a short video from the autobau museum, in which a drone travels through the exhibition halls and the surroundings of the museum…
Practical information for autobau
Website (in German): https://www.autobau.ch/
Facebook: https://www.facebook.com/autobau.ch/
Opening
Open every Sunday from 10 am to 5 pm
Open on certain weekdays during events, check the calendar on the museum website
Closing 2023: Sunday August 27th, December 24th and December 31st
Rates
| | |
| --- | --- |
| Adults (including 1 child) | CHF 22.00 |
| Senior | CHF 17.00 |
| Students | CHF 14.00 |
| Children (from 7 to 15 years old) | CHF 7.00 |
| Children (under 7 years old) | Free |
| Discounted prices by buying online | |
The photos on this page are the property of the autobau museum
Discover more automobile Museums around the world…