Entertainment this summer at the Maurice Dufresne Museum (Azay le Rideau – France)
The Maurice Dufresne Museum offers several activities for summer weekends, not to mention the temporary exhibition during its opening period.
Giant Cluedo at the Maurice Dufresne Museum
Sunday 24 July and Sunday 7 August 2022
A murder was committed at the Maurice DUFRESNE Museum. A question haunts the team: who is the assassin of Gabin the guard? Come with your family to investigate in the museum grounds! We need you to discover the culprit, the location, the murder weapon and the motive!
Appointment at 3pm, reward for the family who will find first!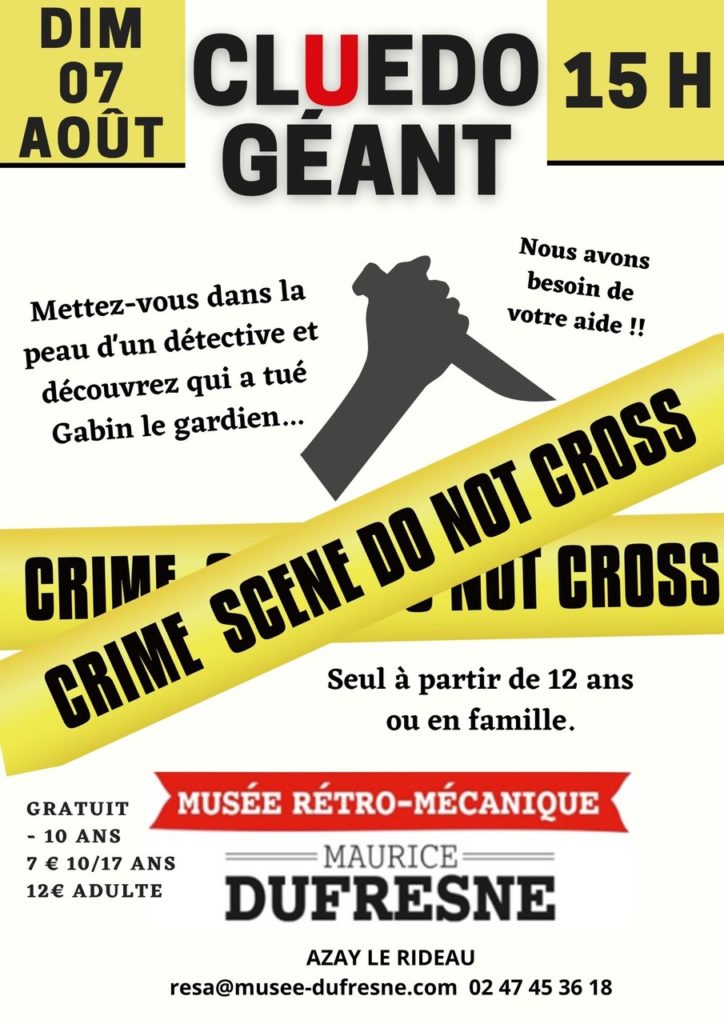 Lunch, Live Music and Treasure Hunt
Sunday 31 July and Sunday 14 August 2022
The Maurice Dufresne Museum offers you a lively and friendly Sunday, with a musical lunch on the banks of the Indre, musical entertainment from 1 pm to 3 pm, outdoor games for all and from 3 pm, treasure hunt for children!
Entertainment is available in the price of the entrance ticket, reservation recommended for lunch (in addition to the entrance ticket).