July 1 to August 28, 2022
With Alfa Romeo Storico, Autoworld Brussels is celebrating this summer the legendary Milanese brand Alfa Romeo, retracing 112 years of history of the Cuore Sportivo, through fifty of the most emblematic models.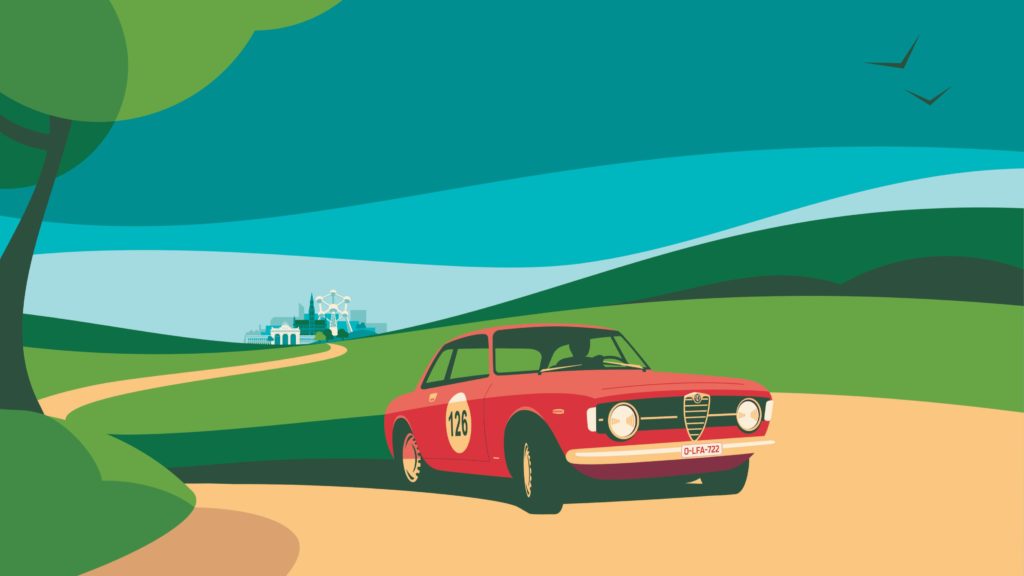 The exhibition is organized in close collaboration with the main clubs, the National Automobile Museum of Mulhouse, private collectors, the collector of Italian prototypes Corrado Lopresto as well as Alfa Romeo Belgium (Stellantis).
The exhibition will be held on the first floor of the museum, where more than 50 historical models from the pre-war to the newer models, from road cars, sports cars, competition cars and unique prototypes will be presented.
Among the remarkable cars, you will discover an Alfa Romeo 8C Pininfarina from 1936 (National Automobile Museum of Mulhouse), the iconic Giulietta Sprint and Spider, 2600 Sprint, 2000 Spider, Giulia Sprint GT Veloce. There will also be rarer cars such as a Montreal, a Spider Coda Tronca, a GT 1600 Zagato, a Giulia GT 1300 Scalino
Even rarer, five exceptional prototypes from the fabulous collection of Corrado Lopresto will be on display.
In addition, showcases of scale models depict these same cars in subtle dioramas. Finally, on the ground floor will be exhibited, thanks to the support of Alfa Romeo Belgium (Stelantis), some current cars.
To celebrate the launch of the historic Alfa Romeo exhibition, the Alfa Romeo Quadrifoglio Belgio Club is organising a magnificent walk on Sunday 3 July with a start in front of the Royal Palace of Brussels and an arrival on the Esplanade du Cinquantenaire, in front of the Autoworld Museum, where a Concours d'Elegance with nearly 150 cars will take place.