Anniversary weekend and concert of the 80s
July 9 and 10, 2022
To celebrate the opening of the museum 40 years ago (July 8, 1982), the National Automobile Museum of Mulhouse organizes a great festive weekend around special animations on the theme of the 80s.
A large open-air concert will bring together on Saturday evening several emblematic singers of the time. They will make the autodrome vibrate and dance all generations with their famous hits! All day on July 9 and 10, typical games of the 80s will be available to the public: arcade terminals, pinball machines, "air hockey" puck games, table football while inflatable structures arranged in the inner courtyard will delight the little ones.
In the museum's restoration workshop, flagship models of the 80's will be presented: Citroën BX 4TC, Matra Murena, Renault 25 turbo, BMW 316i or the unmissable Vespa!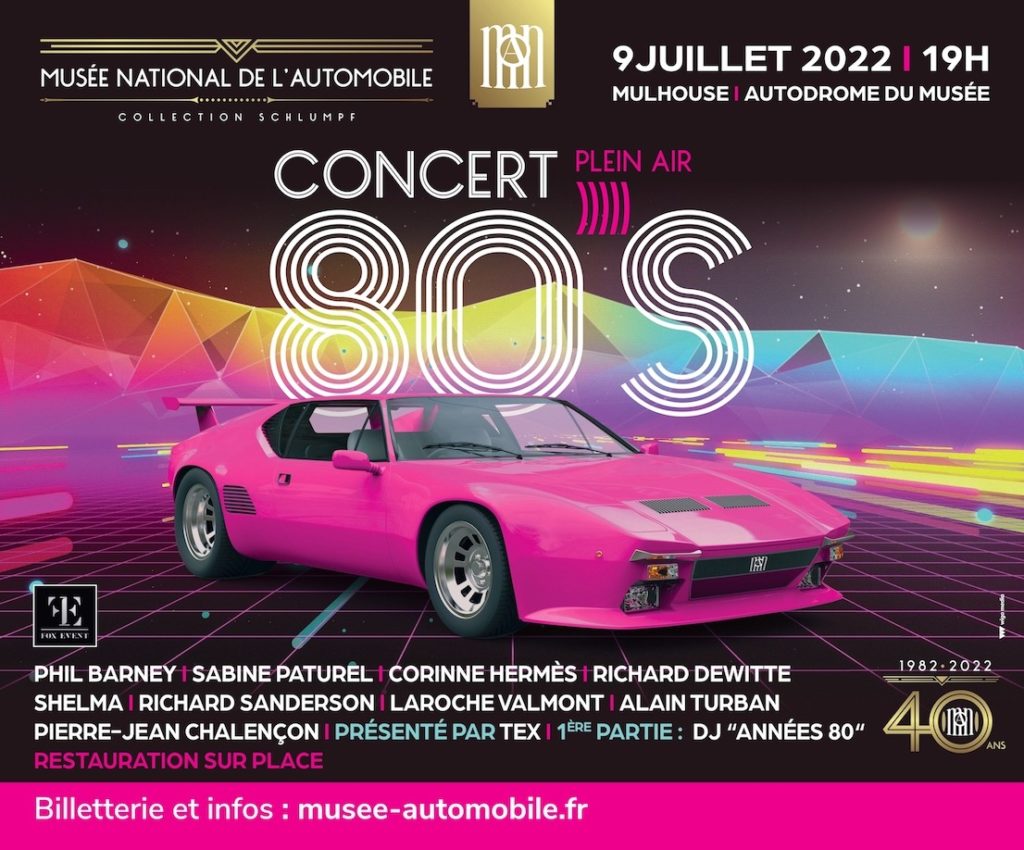 ON THE ROAD with The Anonymous Project
Until June 2023
On The Road is an exhibition of very large format vintage photos, from The Anonymous Project collection, where the car is the witness of family adventures.
Nearly 30 photos are displayed in XXL format on the external facades of the museum, intimate testimonies of the role played by the car in the family sphere. This collection of images is not only about the cars, but even more about the people who loved them, cared for them and of course drove them. Like a road movie, this installation forms a larger image: that of our shared collective memory.