As the Automobile Museums web site is currently in French, articles in English related to the March 2022 Newsletter have been grouped on this page.
Rally Legends at Matra Museum
Exhibition at the Matra Museum from April 11 to November 15, 2022
For the 2022 season, the Matra Museum in Romorantin pays tribute to the Rally Legends. As every year, the Matra Museum opens its doors to other brands with a thematic exhibition. The rally regulations having evolved a lot over the years, this has given birth to very different cars. It is this great variety that the Rally Legends exhibition represents through about fifteen cars.
If Matra is mostly known in motorsport for endurance and F1, several models exposed in the museum (Bagheera and Murena) have raced in rally, and this exhibition allows to highlight it.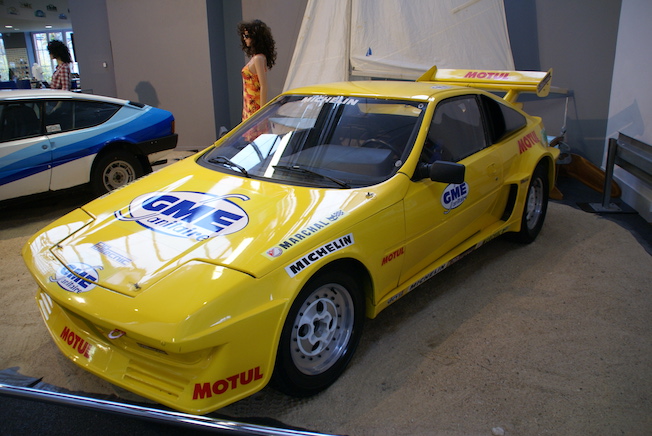 Without naming them all, we find the stars that shine in the discipline in their time, such as the Alpine A110, Lancia Stratos, Fiat 131 Abarth, Peugeot 205 T16 or more recently Citroen Xsara WRC.
The exhibition also offers some smaller sport cars such as the Austin Mini, Simca 1000 or NSU TT, the Peugeot 504 "Bandama", adapted to African rallies which were then real marathons or a Citroën ZX from the Dakar.
The opportunity to see these rare cars again, among the other treasures of the Matra museum!
Forgotten brands at Valençay Automobile Museum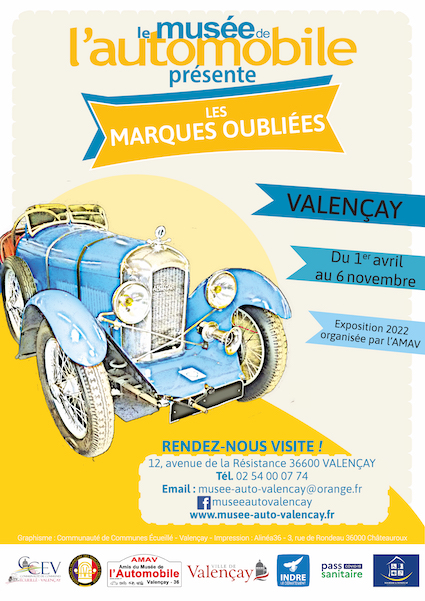 As every year, the Valençay Automobile Museum (in the Loire Valley) sets up a thematic exhibition throughout its opening season (From 01/04/2022 to 06/11/2022), adding a dozen of cars to the permanent collection and renewing the interest of the visit. The theme for 2022 is "Forgotten Brands". The history of the automobile has seen many brands that have disappeared. Some of them are still remembered for their prestige or the image they gave off. But many are forgotten today, and this exhibition will be an opportunity to bring them back to light.
Women in Motor Sports at Coventry Transport Museum
Through May 31, 2022, Coventry's Transport Museum is putting women in the spotlight with its "Women in Motorsport" exhibition. As the birthplace of the British motor industry, Coventry is a great place to show how women have been involved in motor sport, from pioneers like Doreen Evans to the drivers and engineers of today.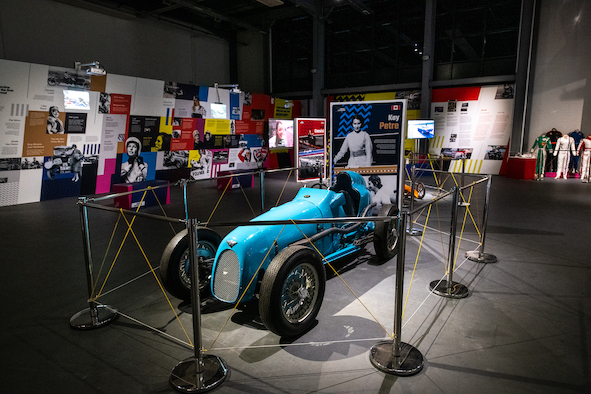 The exhibition features numerous documents and interviews illustrating this involvement, as well as trophies, drivers' suits such as Susie Wolff or Sarah Moore, race cars (Williams F1 show car, Formula E Jaguar…
With an emphasis on innovation, the exhibition presents many interactive elements, videos, projections and even allows the visitor to test himself on some animations.
50 Years of Porsche Design at Porsche Museum
Until July 10, 2022, the Porsche Museum is celebrating 50 years of Porsche Design, a company founded by Ferdinand Alexander Porsche (son of Ferry Porsche) and his brother Hans-Peter in Stuttgart in 1972. Building on the image of Porsche as a manufacturer of exceptional cars, Porsche Design has built an international reputation and is widely acknowledged for its functional, durable and aesthetically pleasing products.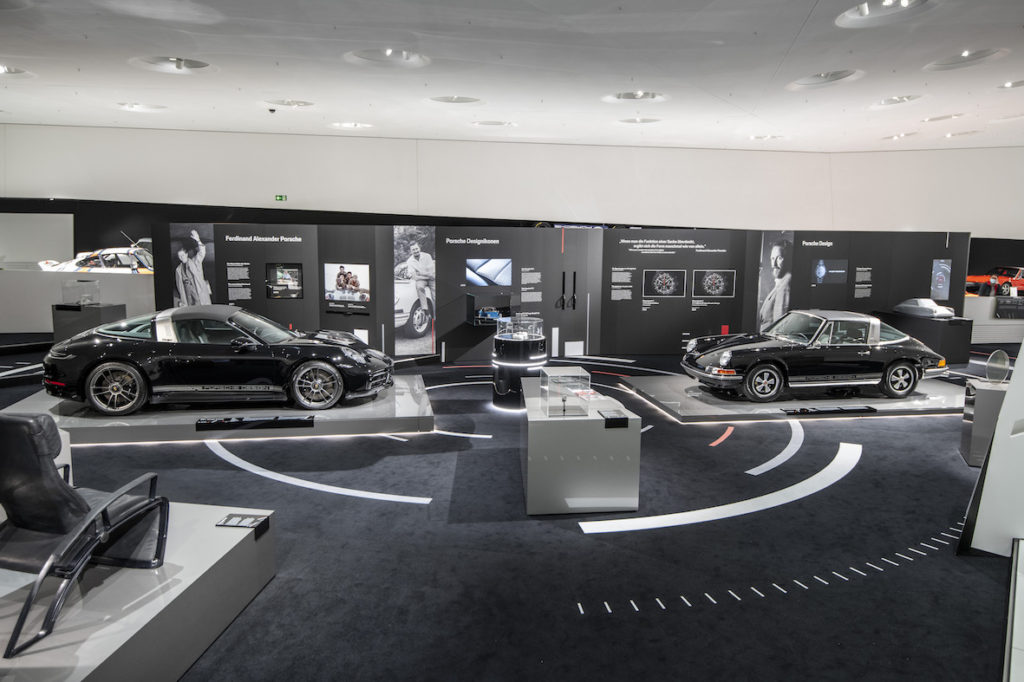 Although Ferdinand Alexander Porsche designed Porsche models (for example, the 904 Carrera GTS, which he himself considered his masterpiece), Porsche Design is also active in many other fields besides automobiles, such as watchmaking, with the Chronograph 1, one of Porsche Design's first creations in 1972, which has since become a classic.
The exhibition presents several themes:
The life and work of F.A. Porsche, his design philosophy and his great creative influence
Famous creations such as chronographs, aviator glasses, cell phones and the Monobloc Actuator series of watches
Porsches designed by F.A. Porsche or from his personal collection, such as the 904 Carrera GTS, the 911 S 2.4 Targa from 1972 or a 911 (993) Speedster
Also on display is a limited edition Porsche 911 Edition 50Y Porsche Design, a model with many features reminiscent of F.A. Porsche's iconic designs.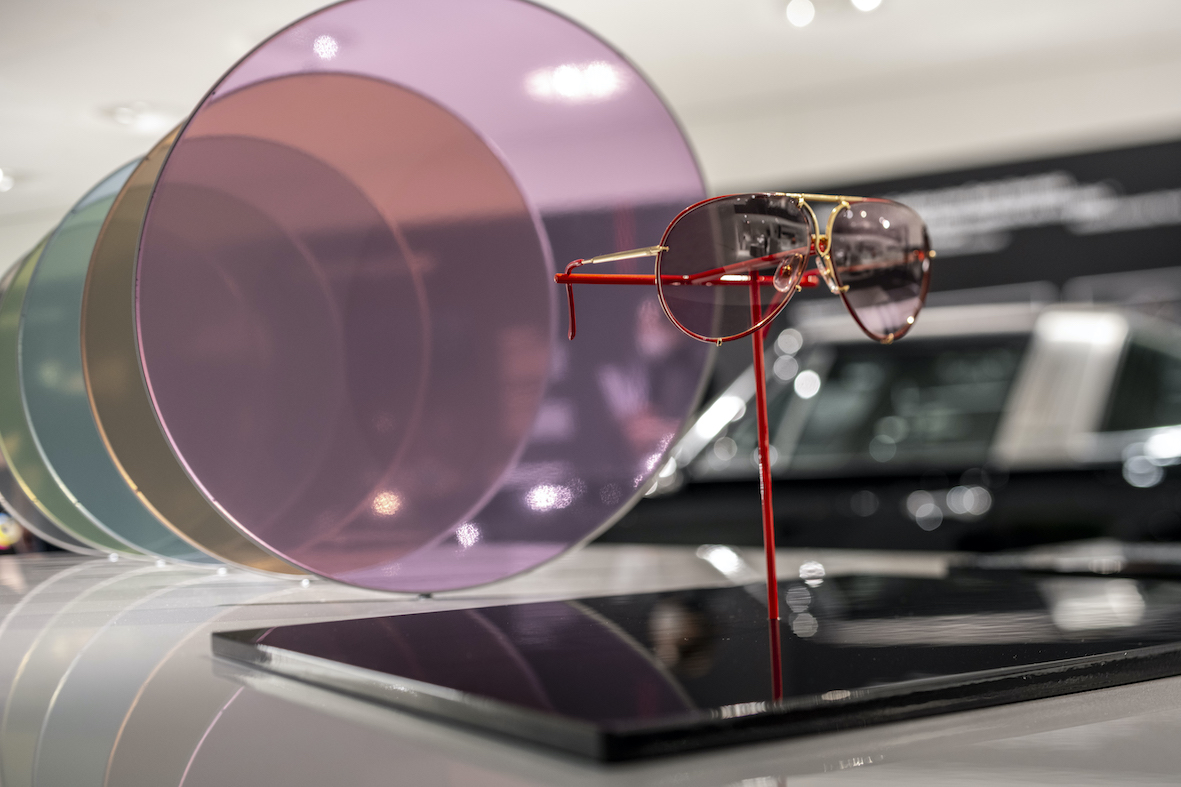 autobau goes full throtte in 2022
autobau museum (near Constance Lake) is launching a great year in 2022, with exhibitions and new cars on display.
New supercars
autobau undoubtedly presents one of the most beautiful collections of European sports cars and supercars, even worldwide. And it is not the arrival of these 2 cars that will change the deal:
Maserati MC20 2022: the latest supercar from the Modena firm, powered by Nettuno, the brand new 3L V6 engine with 630 hp developed by Maserati
Porsche 911 GT3 Touring: the GT3 is the ultimate sports car of the 911 range, and the GT3 Touring is a more discreet version, in a sort of street clothes.
If these cars are current models, they are rare enough on the roads that you will have pleasure in admiring them at autobau.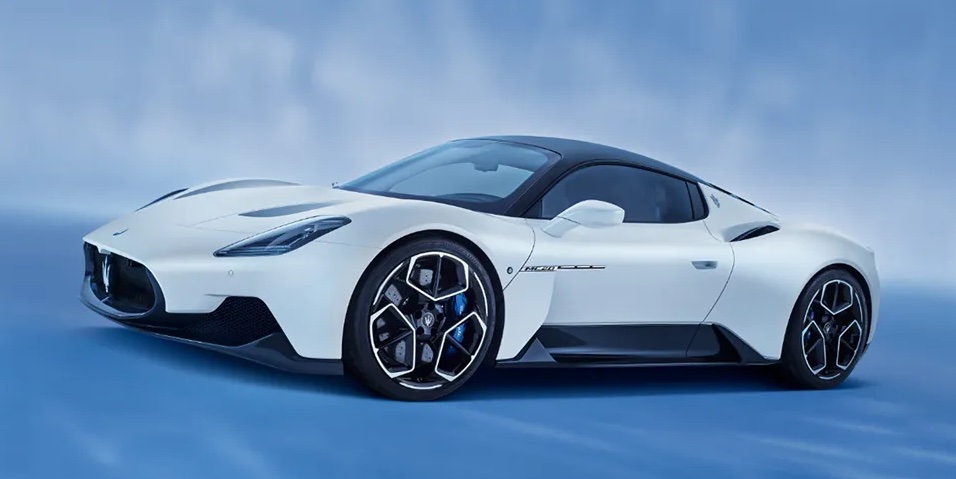 Oldtimer
On the opposite side of the time, one of Fredy Lienhard's latest acquisitions for autobau is a 1931 Bugatti Type 51. This is the first pre-1950s car to join the collection, and not just any car, but the Grand Prix Bugatti 51, of which only 40 were built. An evolution of the Bugatti 35, the Type 51 won numerous races between 1931 and 1939. The car is installed on a podium and its history documented by numerous photos on a wall.
A Sbarro exhibition
From June 5 to September 4, 2022, autobau will pay tribute to the work of Swiss coachbuilder and engineer Franco Sbarro, to his creativity and his impressive life by presenting his concept cars.
Other exhibitions will follow, more on that later.
A visit not to be missed if your steps lead you near Lake Constance!