Exhibition at the National Corvette Museum, Bowling Green, Kentucky, USA
Until February 15, 2023
The exhibition "Making Fast faster !" celebrates 35 years of cooperation between Corvette and Callaway Cars in the development and sales of ultra-powerful models. For 35 years, Callaway Cars has been developing ultimate Corvettes, as the slogan suggests, more powerful, faster than production cars, yet already rather well served in terms of performance. Callaway Cars began transforming sports cars in 1977, including turbocharging them to increase power. The quality of the preparations attracted the attention of General Motors executives who were looking to create a more powerful version of their Corvette.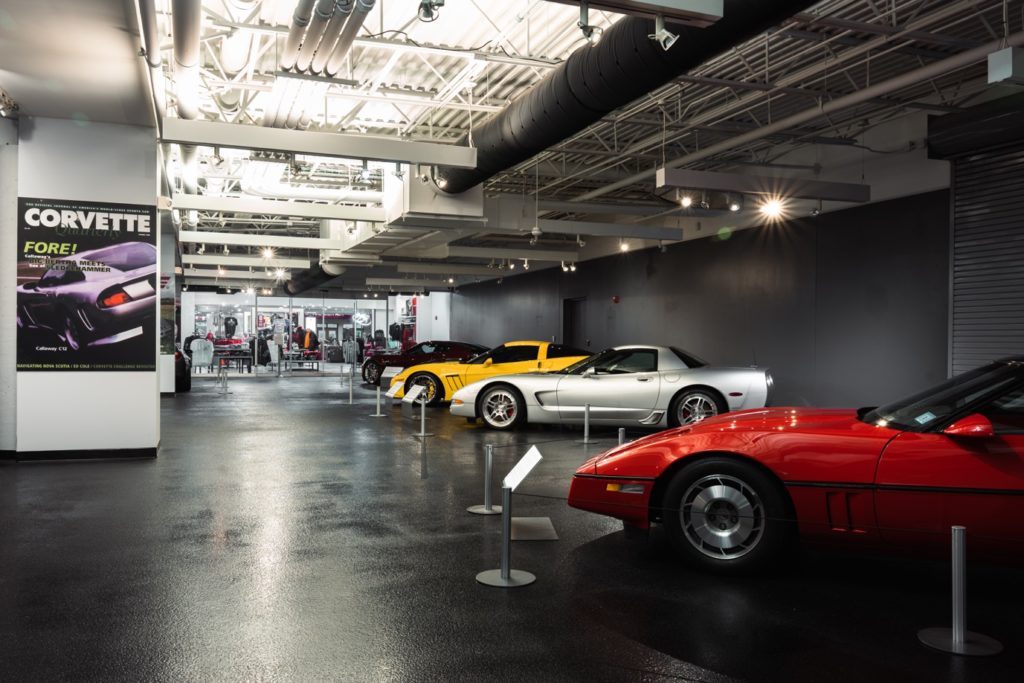 Callaway Cars mastered turbo technology, and so in June 1986, the dual-turbo version developed by Callaway was officially introduced as a factory option for the Corvette. The 345 hp model became the most powerful version of the Corvette range. Although produced by Callaway, the twin-turbo Corvette could be ordered from select dealerships and retained its factory warranty. This shows the quality of the work done and the relationship between the 2 entities. More than 500 models were produced in the various bodies.
In 1992, with the introduction of the new LT1 V8, Callaway took the next step by playing instead on engine displacement and optimization of chassis and body options, giving birth to the Callaway SuperNatural™ Corvettes. Since then, every new generation of Corvette has had its Callaway version. There are SuperNatural without turbo, or SuperCharged equipped with turbo engines.
In 1998, Callaway Cars also developed its own model based on a Corvette chassis, allowing the company to go further in development. These cars have notably represented Corvette on circuits around the world and in particular at the 24 Hours of Le Mans. Over the generations of Corvettes, Callaways have continued to evolve, both through more powerful versions or specific models, while maintaining involvement in the competition.
Even today, Callaway Cars designs, homologates, hires and sells Corvettes that race on the circuits in the various GT categories, including GT3.
The latest Callaway Corvette SuperCharged C8 derived from the latest generation Corvette was announced in August 2022 and will be available in early 2023.
The exhibition presents a dozen of these spectacular cars, from 1987 to 2012, including one of the 1987 Corvette Callaway, the 12th produced of this 1st generation, a very rare 1994 Chevrolet Callaway Le Mans Street Car Coupe, 5th produced out of 5, or a 25th Anniversary Corvette Grand Sport convertible, one of 25 products celebrating 25 years of Corvette-Callaway cooperation.
The photos on this page belong to the National Corvette Museum