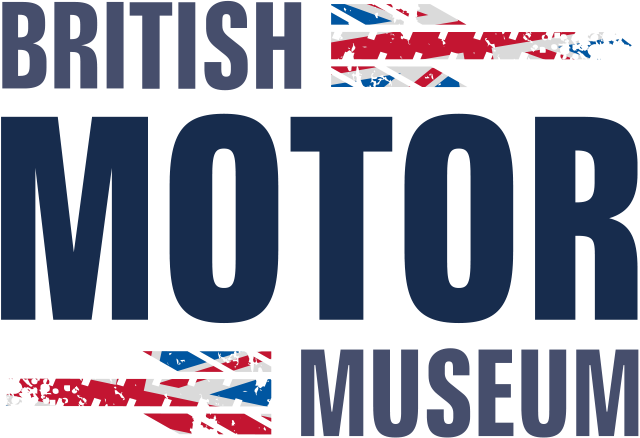 The British Motor Museum has had a rather eventful existence, with several owners and exhibition venues. This was done through purchases and mergers in the British car industry. It was originally created to preserve the industrial heritage of the British Leyland group. It finally opened its doors in its current version in 2016, in Gaydon on the site of a former RAF airfield.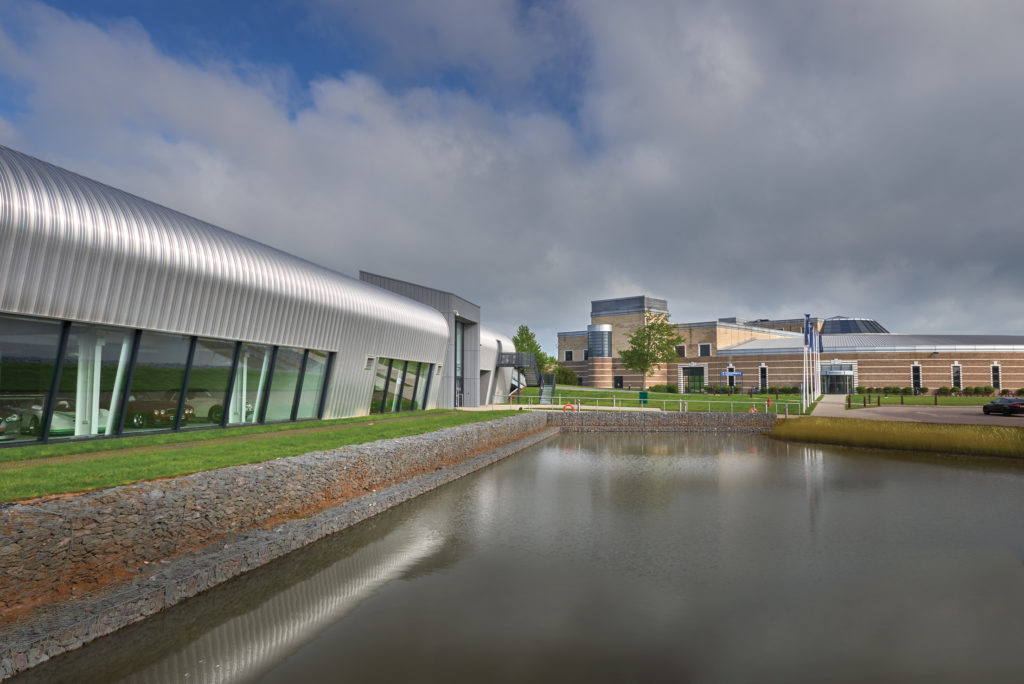 Cars from the British Motor Museum
The British Motor Museum exhibits more than 400 cars. It has the particularity, because of its origin, of being essentially devoted to the British automotive industry. It presents both current brands and those that have disappeared. If some of the manufacturers still in operation belong to foreign groups, it should not be forgotten that Great Britain has known some of the most prestigious brands. The collection received a significant share of the Jaguar Heritage Trust when the museum that housed it closed. The Museum also received in 2021 the Vauxhall collection, rich of about fifty cars. On the perimeter of the semi-circle-shaped building, the Route du Temps presents representative cars from 1896 to the late 1990s.
At the centre, several exhibitions focus on particular themes: design and prototypes, sports cars (one of the British specialities), Jaguar and Land Rover. The British Motor Museum has several first and last production examples, such as the all1st Land Rover (1948) or the1st Mini produced. It also exhibits racing cars, cars from movies or TV series, and several models that belonged to the Royal Family. Let's also mention a Rolls Royce Phantom and some Aston Martin (DB7, Vanquish V12 …) or MGs of speed records.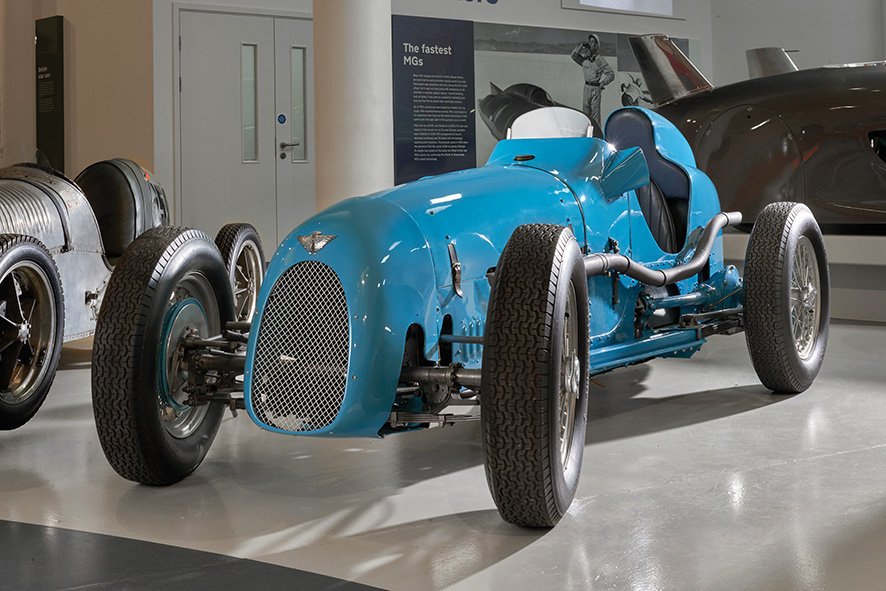 Besides cars
Several thousand objects and parts related to the British automotive industry are on display in addition to cars. Family and educational, the museum presents many animations, interactive screens, areas on the evolution of construction, the operation of an engine … Throughout the year, the museum offers entertainment for children. Many movies and videos show some of the museum's cars in action in famous movie sequences. What is rare for a museum, it is also possible to visit the building housing the reserves. There are about 250 additional vehicles in these reserves that are not on display in the museum. A gallery also allows you to see the restoration workshop integrated into the museum.
Adjacent to the Museum, the Archives holds many documents, including photos, more than a million original negatives and slides, and reels of films from the 1930s to the 1980s on the theme of the automobile. Café, restaurant and playground for children complete the services.
Many events and meetings are organized throughout the year, you will find the schedule on the museum website.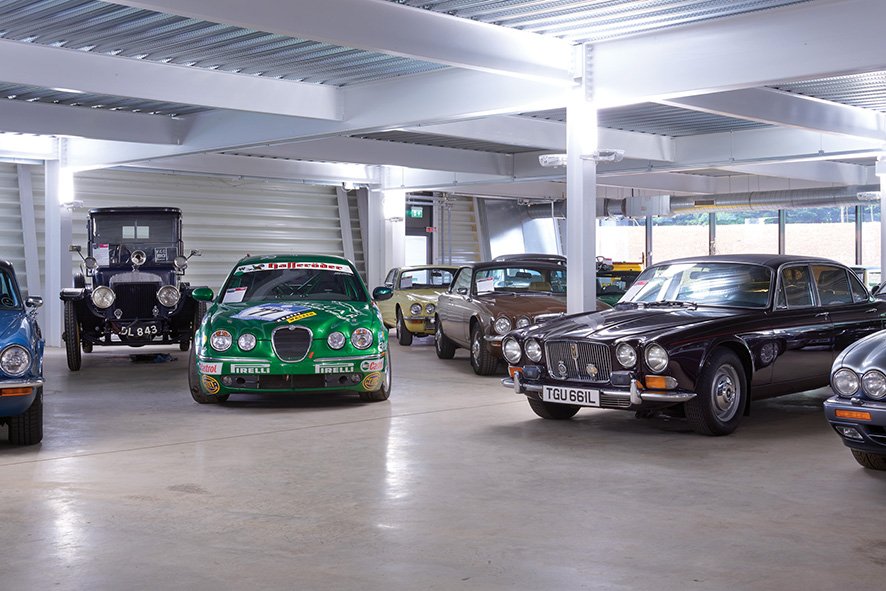 Practical information for the British Motor Museum
Website: https://www.britishmotormuseum.co.uk/
Opening
| | |
| --- | --- |
| Museum | from 10am to 5pm |
| Reserves | from 11am to 5pm |
| Closed from 24 December to 1 January inclusive | |
Rates
| | |
| --- | --- |
| Adults | £16.00 |
| Seniors (over 60 years), Students | £14.00 |
| Youth (5 to 16 years old) | £10.00 |
| Children (under 5 years old) | Free |
| Families (several "possible compositions") | £44.00 |
| Discounted prices by buying online | |
| Guided tours at no extra charge | |
| Free parking | |
The photos on this page belong to the British Motor Museum
Discover more automobile Museums around the world…