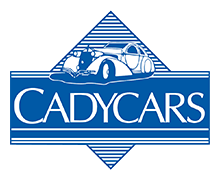 Thierry Dehaeck has assembled at the « Passion for Cars » Museum in Ieper a remarkable collection with prestigious European brands such as Aston Martin, Bentley, Ferrari, Jaguar, Maserati, Mercedes, Rolls-Royce, some beautiful American cars and probably the finest collection of Citroën SM in the world… We note the collector has a certain predilection for convertibles, often the most desirable models of car production.
Cars
The « Passion for Cars » collection permanently exhibits about fifty cars. Most of them being rare or even unique cars are worth seeing, but let's still mention some particular models, a Ferrari 275GTB from 1965 in a very rare green color, a Ferrari 365 GTS Daytona Spider, 2 Maserati Spyder 3500GT from 1961 and Ghibli from 1969, or 2 Maserati Quattroporte including a prototype bodied by Pietro Frua, 2 Mercedes 300 SL, 1955 Gullwing coupe and 1959 roadster…
Thierry Dehaeck is also a big fan of Citroën, and particularly the SM. He tried to gather all versions of SM, even the rarest ones. In addition to the 3 "factory" versions (carburetor, injection, US), he has the very rare models bodied by Chapron, Opera limousine and Mylord convertible, as well as the unique SM Espace designed by Heuliez, restored to its original configuration. Also rare, but less known, the SM modified in the USA by Jerry Hathaway to beat speed records on salt lakes, and which exceeded the mythical 200mph speed (more than 320km/h). This exceptional car is accompanied by an SM pickup developed specifically by Jerry Hathaway to tow the record car! Let's add for Citroën 3 DS convertibles, including a Chapron Le Caddy model, and the cousin Ligier JS2, rare French GT equipped with the V6 of the SM.
Among the American cars, we note an imposing Cadillac Eldorado of 1964 or 2 Shelby GT500KR, in fastback coupe and convertible. More popular and less sporty, we also admire a Citroën HY (the famous Tub), VW Combi, a Jeep and an Isetta among others…
Besides cars
The exhibition halls are decorated with multiple automotive-related objects and many photos and works of art, mainly on the theme of cars. There is also a beautiful Dutch carousel from 1953, consisting mainly of cars, motorcycles and trucks, as well as a small collection of these carousel vehicles, often unique pieces. A shop offers a large selection of items, books, miniatures, caps …
The museum has 3 bars and 2 restaurants, which can be booked for events (company party, seminar, club meeting, birthday, product presentation, VIP event, etc…) that can bring together from 30 to 200 people, with lunch and dinner in the middle of the cars! Large parking to accommodate visitors. Cady Cars also offers a ceremonial car rental service with driver, English prestige with Bentley or Rolls-Royce, American opulence with Cadillac or Chevrolet, or fun spirit with a VW Combi.
Practical information
Opening
All year, on appointment only, with a minimum of 15 persons
Rates
| | |
| --- | --- |
| Adults | 15,00 € |
| Young (6-16 years old | 10,00 € |
| Children (– de 6 years old) | Free |
The photos on this page belong to the Passion for Cars Museum, no use or reproduction is allowed without written permission from the owner.
Discover more automobile Museums around the world…