The Museum of Automobile History of Salamanca (MHAS), open since October 1, 2002, was the first automobile museum in Spain open to the general public. Between a19th century industrial building (known as the Usine de la Lumière because it housed a power plant) that has been restored and a new construction, the museum offers nearly 4500 m² of exhibition and an archive center. The main base of this Museum is the Gómez Planche collection, composed of more than a hundred vehicles and thousands of various objects related to the world of the automobile. It continues to develop through new contributions from individuals, companies and institutions.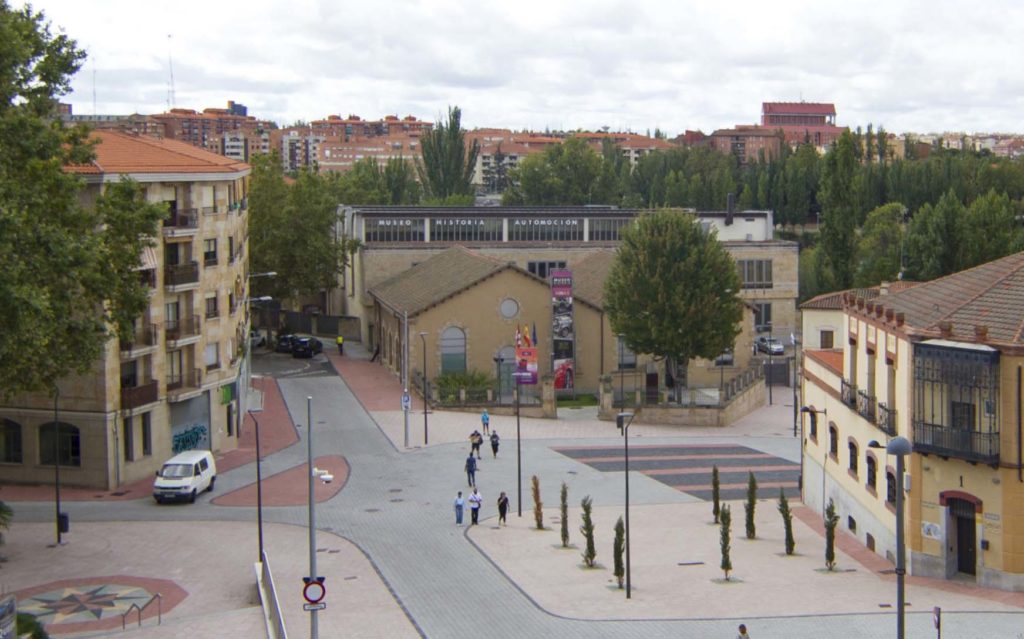 The cars of the Salamanca Automobile Museum
The Museum now invites visitors to discover about 150 cars, with the aim of showing the evolution of automobile design from the origin of mechanization to the present day and to project themselves into the future thanks to the presence of prototypes. The panel presented is wide, with prestigious brands such as Rolls Royce, Hispano Suiza, Pegaso, Jaguar, BMW, Cadillac or Mercedes as well as others more popular such as Ford, Buick, Citroën, MG, SEAT or Fiat.
Among the nuggets of the museum, we can mention a Hispano Suiza 30/40 HP from 1910, a Cadillac Fleetwood 75 from 1970 and a Mercedes-Benz 560 SEL, used by the last two Spanish heads of state, or two replicas of the pioneering cars, the Benz tricycle of 1885 and the Bonnet of 1899, several concepts or prototypes of salon, as well as some competition cars such as an Amilcar from the 20s and the Formula 1 used by Fernando Alonso during the 2009 season.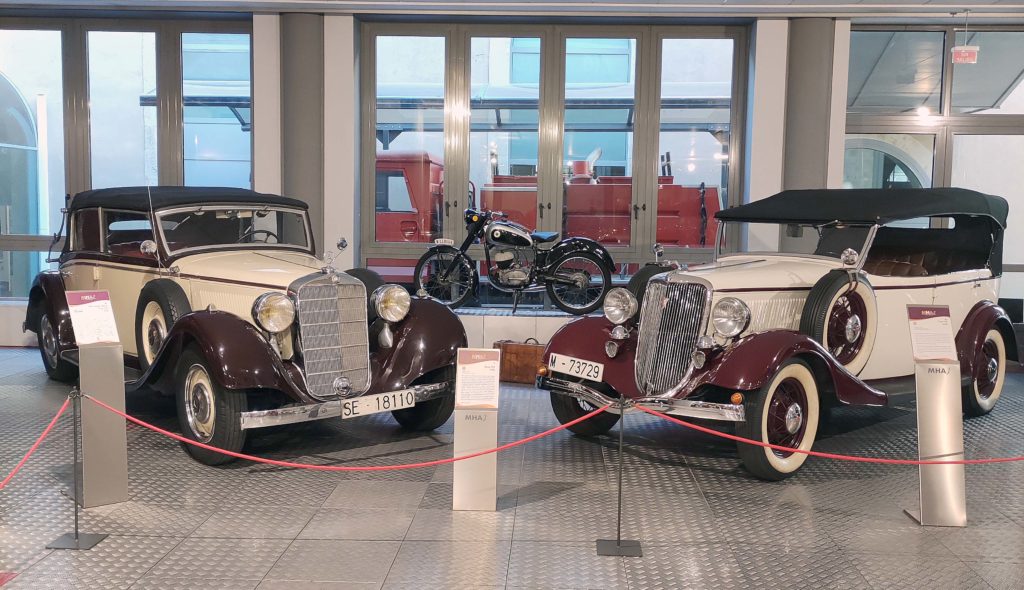 Next tocars
Examples of different types of engines or bare chassis help to understand the techniques used. Many motorcycles (BMW, Bultaco, Derbi, Ducati, Honda, Lube, Montesa or Norton), and a shop complete the visit. The archive centre and a large library are accessible to the public for consultation upon prior request. From the museum, the visitor can also enjoy magnificent views of the city of Salamanca, a World Heritage Site.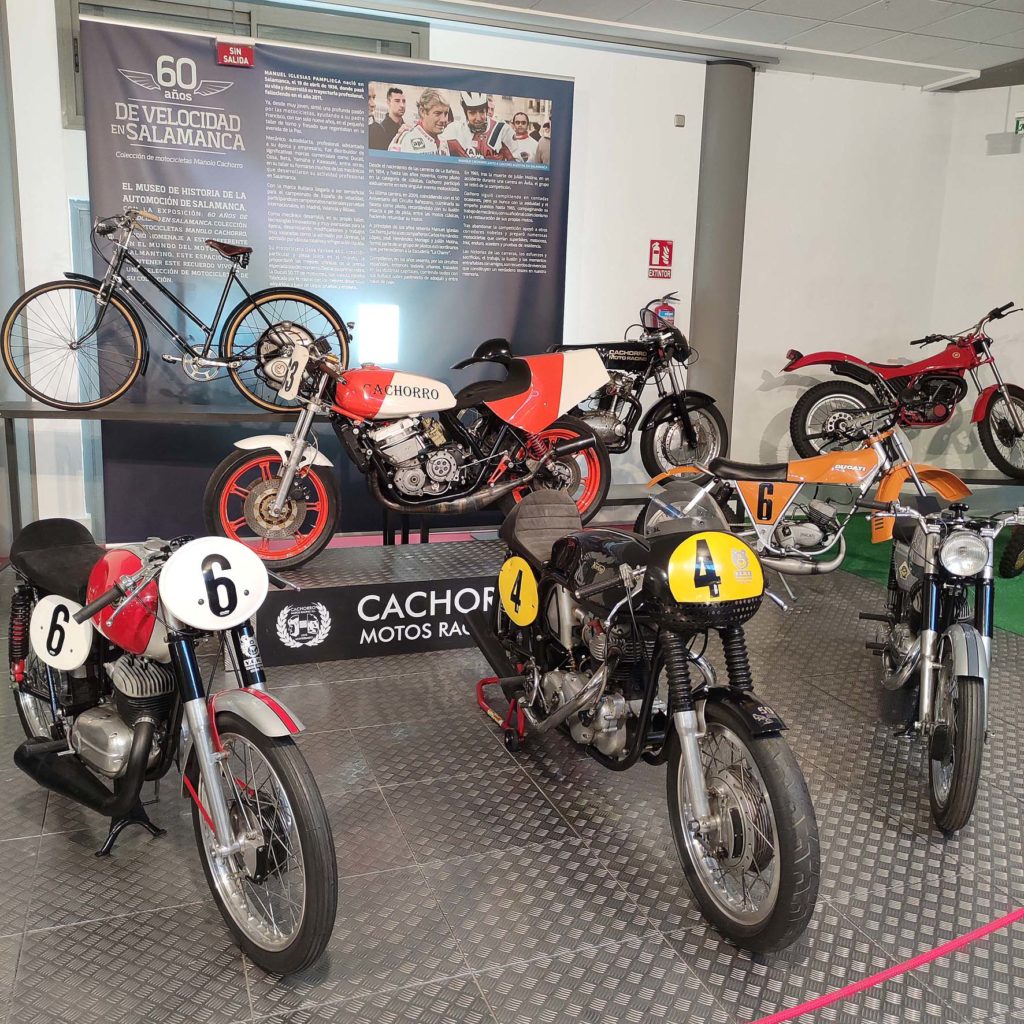 Practical information of the Salamanca Automobile Museum
Website (partially in French): https://museoautomocion.com/fr/
Opening
Tuesday to Sunday from 10:00 to 14:00 and from 17:00 to 20:00
July and August: Tuesday to Sunday from 10:00 to 14:00 and from 17:30 to 20:30
Closed on Mondays, 24 and 31 December in the afternoon, 25 December and 1 January all day
Rates
| | |
| --- | --- |
| Adults | €5.00 |
| Seniors (over 65), Students (under 25) | €3.00 |
| Children (under 5 years old) | Free |
| Groups (more than 10 people), per person | €3.00 |
| audio guide extra | €2.50 |
| Free parking | |
The photos on this page are the property of the Salamanca Automobile History Museum
Découvrez plus de musées automobile dans le Monde…