Michel Hommell has set up the The Manor of the Automobile and Old Trades in Lohéac near Rennes. A man of the press and passionate about automobiles, Michel Hommell has created without context one of the most beautiful museums in Europe dedicated to the history of the automobile. On 15,000 m2 around a seventeenth-century mansion, several buildings house a collection of more than 400 vehicles.
Automobiles but also horse-drawn cars, motorcycles and bicycles of all types, ages and nationalities are available to the curiosity of visitors. A hundred models in period clothes animate all the collections and the thousands of objects presented. The most common objects rub shoulders with passenger and competition vehicles of all eras.
The cars of the The Manor of the Automobile
The collection of The Manor of the Automobile is very eclectic, with the very old ones of the late19th century) and the popular ones of the post-war period. Luxury and prestige are present, with mythical brands Lamborghini, Ferrari, Maserati, Facel Vega, Porsche… There are also more accessible sports cars, in their time at least, such as the Alpine and of course the Berlinette Hommell.
The The Manor of the Automobile also exhibits many racing cars, F1 (with a reconstituted starting grid!), Sport Proto, Rally cars and of course Rallye Cross since Lohéac is a stage of the championships of the discipline. You will also discover more picturesque themes such as cyclecars, smaller vehicles launched in the 20s, or amphibious.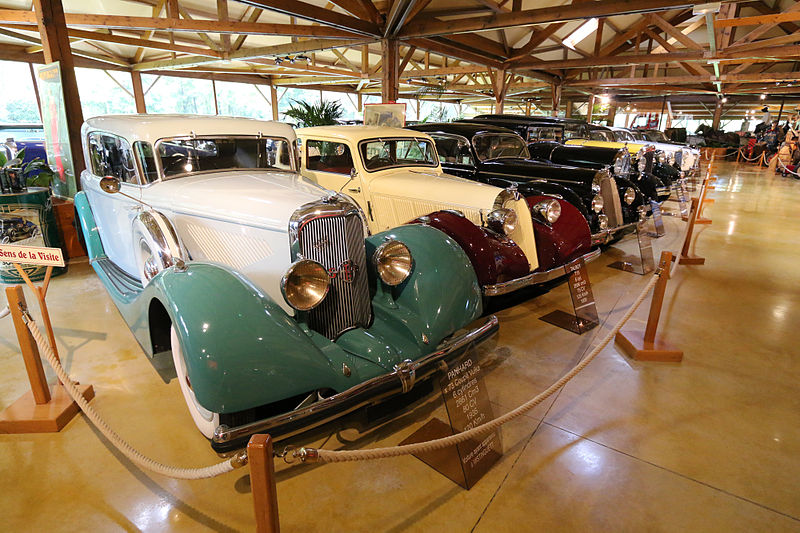 Besides cars
In addition to the "life-size" cars, the Museum offers a very large collection of miniatures in the Model Space. Many dioramas present these models "in situation". Among the motorized curiosities but excluding cars, do not miss the Colibri, an offshore racing boat piloted by Didier Pironi.
The Old Crafts aspect of the full name of the place translates into the reconstruction of old shops and workshops with many life-size costumed models.
A complete ecosystem has developed around the Manoir de l'Automobile: school and driving course, training center, event animation… Add a guinguette, a road circuit plus dirt track, the Museum of Lohéac has enough to ensure an exciting day of visit for the whole family!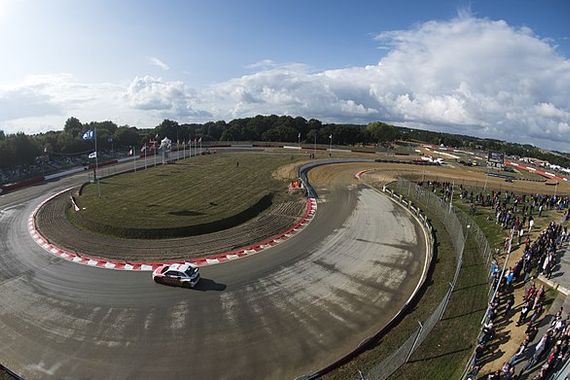 Practical information of The Manor of the Automobile
Website: https://www.manoir-automobile.fr/home/
Opening
| | |
| --- | --- |
| Open every day, except Monday | from 10am to 1pm and from 2pm to 7pm |
| July-August, open every day | from 10am to 7pm |
Rates
| | |
| --- | --- |
| Adults | 14,00€ |
| Youth (10-16 years) | 10,00€ |
| Children (under 10 years old) accompanied | Free |
| Groups (from 25 people), per person | 12,00€ |
Discover more automobile Museums around the world…