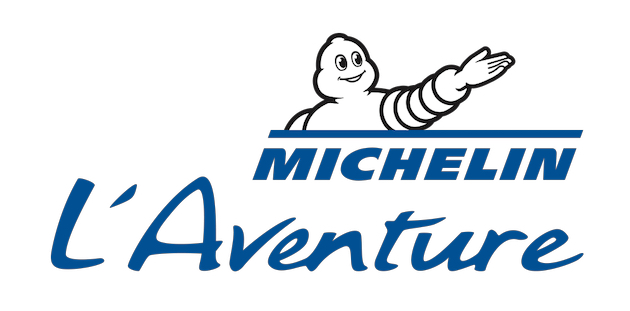 L'Aventure Michelin, as its name suggests, traces the industrial history of the company. The museum is located in Clermont Ferrand, the company's headquarters and close to one of the factories. It offers on about 2000m² a complete vision of the Michelin universe, the tyres of course, but also all the other aspects of the brand: tourism, gastronomy, marketing and all the areas of transport where Michelin has intervened… Playful, educational, varied, L'Aventure Michelin allows a family visit of about 1h30 to 2h.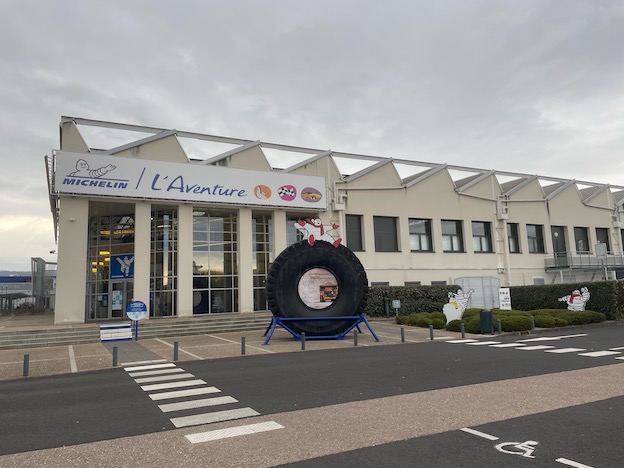 The cars at l'Aventure Michelin
Obviously, Michelin does not manufacture cars. But since the tyre is an indispensable element of the automobile (at least for now), the links are close. Amateurs will therefore appreciate discovering its origin and evolution, but also the means of development and testing. And this is where cars appear. Thus the Éclair, a unique car built by Michelin in 1895 to participate in the Paris-Bordeaux-Paris race. The two Michelin brothers will drive the Éclair themselves, so called for its propensity to ride in zig-zag. Their goal is then to demonstrate the viability of the pneumatic solution to equip a car over long distances. A little further, the De Dion Tricycle, the first car built in small series, at the initiative of Michelin, always to promote the use of tires.
The most spectacular car is certainly the "Mille-Pattes", a kind of bodybuilt DS station wagon of 9 tons, equipped with 2 V8 engines and 10 wheels, plus one in the center of the vehicle intended to test at high speed (160km / h!) truck tires. The race is also present, including a Formula E, a single-seater of the FIA 100% electric championship of which Michelin is the exclusive supplier. In total, about ten cars animate the presentations.
Besides cars
In addition of course to many explanations on tires (origin, technique, use …), Michelin is also the maps and guides, the deployment of signs and an intense marketing activity. L'Aventure Michelin exhibits some motorcycles, also intended to test and develop the products. Finally, the brand has also participated in the development of aviation (Michelin is now one of the main suppliers of aircraft tires) and rail transport with its famous Michelines.
Going towards the exit, the shop offers many objects marked, and of course the complete collection of Michelin guides.
For rugby fans
In front of the Aventure Michelin building, across the street, the Marcel Michelin Stadium is the domain of the ASM rugby team and can be visited. Notice to rugby fans (https://www.asm-rugby.com/asm-experience/actus/la-visite-du-stade).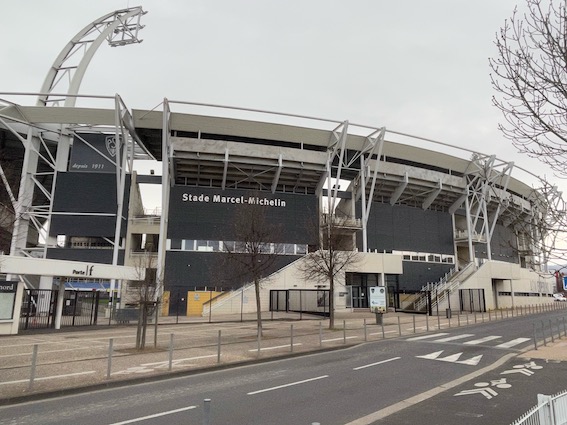 Practical information for l'Aventure Michelin
Website: https://laventure.michelin.com/en/
Facebook : L'Aventure Michelin
Opening
February – June and September – December
From Tuesday to Sunday
10am – 6pm
July and August
Every day
10am – 7pm
10am – 10pm on Tuesdays
Closed January, December 25, January 1
Rates
| | |
| --- | --- |
| Adults | 11,00 € |
| Youth (7 to 17 years old), PRM | 7,00 € |
| Children (under 7 years old) | Free |
| Families (4 people, at least 1 youth) | 29,00 € |
| Free private parking | |
Discover more automobile Museums around the world…