With more than 450 dream cars and including the largest Bugatti collection in the world, the National Automobile Museum – Collection Schlumpf , formerly Cité de l'automobile (not to be confused with the National Car Museum at the Château de Compiègne) is one of the most beautiful car collections in the world, presented in a superb setting. The Museum comes from the collection of the Schlumpf Brothers, textile industrialists from the region who accumulated, in the greatest secrecy, an incredible amount of old cars in the 60s, mainly European cars.
At the end of the 60s, Fritz Schlumpf planned to open his collection to make it a museum open to the public, but the crisis of the textile industry caused the liquidation of the company. Fortunately, the accumulated treasures will be saved, and the Association of the National Automobile Museum, created for the occasion, will be able to buy back the entire collection. Finally, the museum, located in Mulhouse in a former wool mill bought by the Schlumpf brothers in 1957, will open its doors on July 10, 1982, nearly 40 years ago.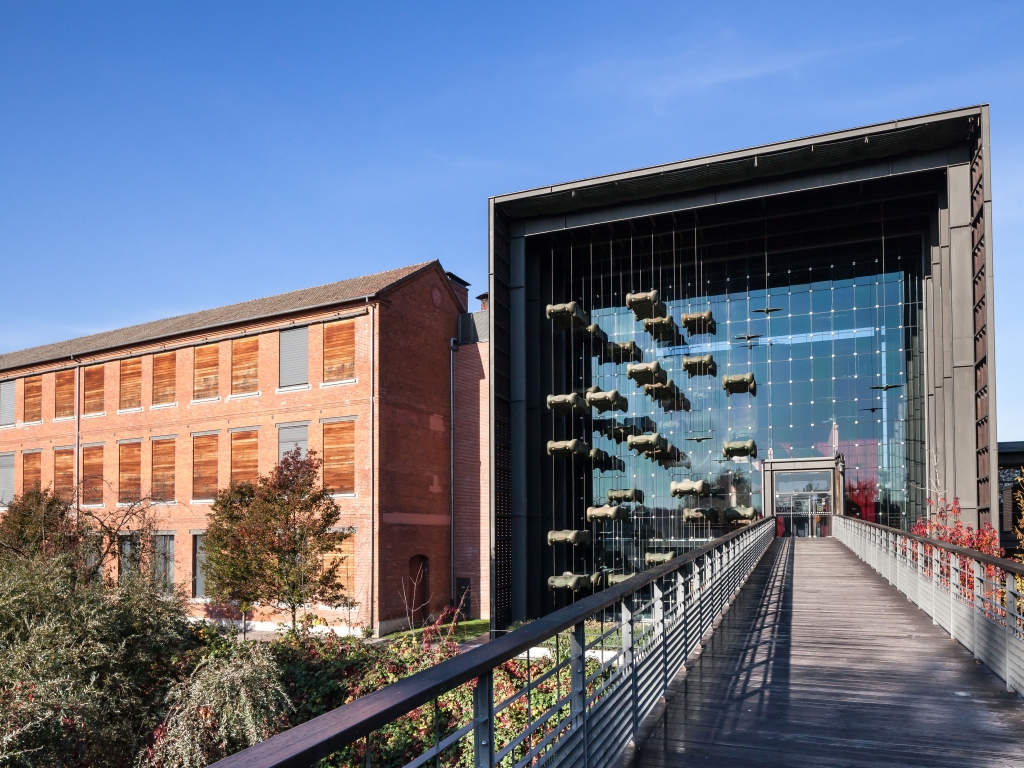 The cars of the National Automobile Museum
Bugatti, Rolls Royce, Hispano Suiza, Delahaye, Mercedes, Ferrari, Porsche, Maserati… the most prestigious brands are worthily represented, but also more popular Renault, Citroën, Panhard, passenger cars, sports cars, racing cars, especially F1. The alleys of the museum are full of nuggets, staged in a beautiful museography, including lighting by replicas of the candelabra of the Alexandre III bridge in Paris. The collection continues to grow steadily, with, for example, Bugatti or recent racing cars.
Besides cars
During your visit, a small electric train will give you a first overview of the collection. The National Automobile Museum also offers several areas and activities. For example, visitors can discover the behind-the-scenes restoration of a car, understand the evolution of engines through time, or, thanks to virtual reality; discover the original bodywork of a Hotchkiss presented in the state in which it was found. There are also practical exercises such as the rollover car which allows you to experience the effect of a rollover in an accident, or try to start a car with a crank! Unique for a museum, the museum has a track (the Autodrome) that can host parades, clubs and see the cars of the collection evolve, or even take the wheel! A karting track is also available for children between 4 and 8 years old.
A bar, a cafeteria and a restaurant also welcome you, according to your wishes of the moment.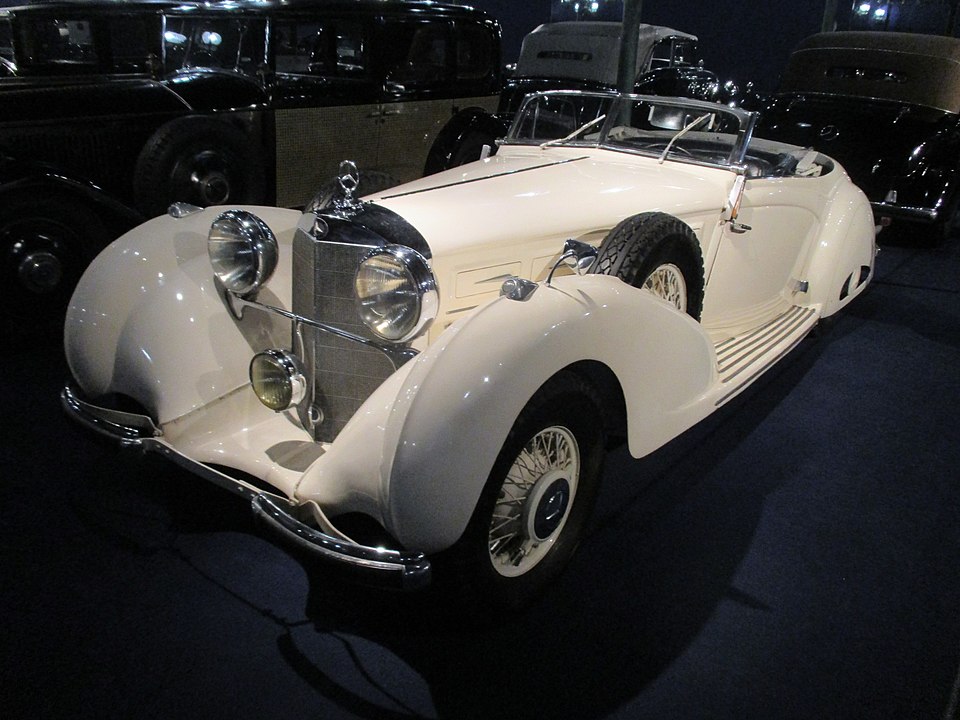 Practical information of the National Automobile Museum
Visitors Entrance
Museum Contact
Follow the Musee National de l'Automobile on Facebook
Opening (2023)
The Museum is open every day (except December 25th)
| | |
| --- | --- |
| From 03/01 to 03/02, Monday-Friday | 1pm-5pm |
| From 01/01 to 29/01, weekends | 10am-5pm |
| From 04/02 to 06/04, daily | 10am-5pm |
| From 07/04 to 05/11 | 10am-6pm |
| From 06/11 to 31/12 | 10am-5pm |
Rates
| | |
| --- | --- |
| Adults, full price | 18,00€ |
| Students, job seekers, Education Pass, disability card holders and an accompanying person | 14,00€ |
| Youth (4-17 years) | 10,00€ |
| Families (2 adults and 2 children from 4 to 17 years old) | 48,00€ |
| Children (under 4 years old) | Free |
Online ticketing available
The photos on this page belong to the Museum National de l'Automobile
Discover more automobile Museums around the world…