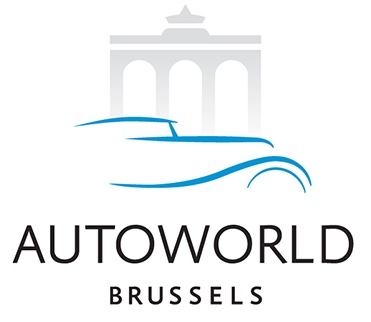 Autoworld Brussels is one of Europe's leading automotive museums. It is housed in a beautiful building originally built for the 1888 World's Fair. It is a real cathedral of glass and steel, which allows unobstructed views and perfectly highlights the treasures presented. It opened in 1986, initially with part of the Mahy collection. Since then it has developed widely, especially in 2010 with the development of several thematic areas with particularly neat decoration.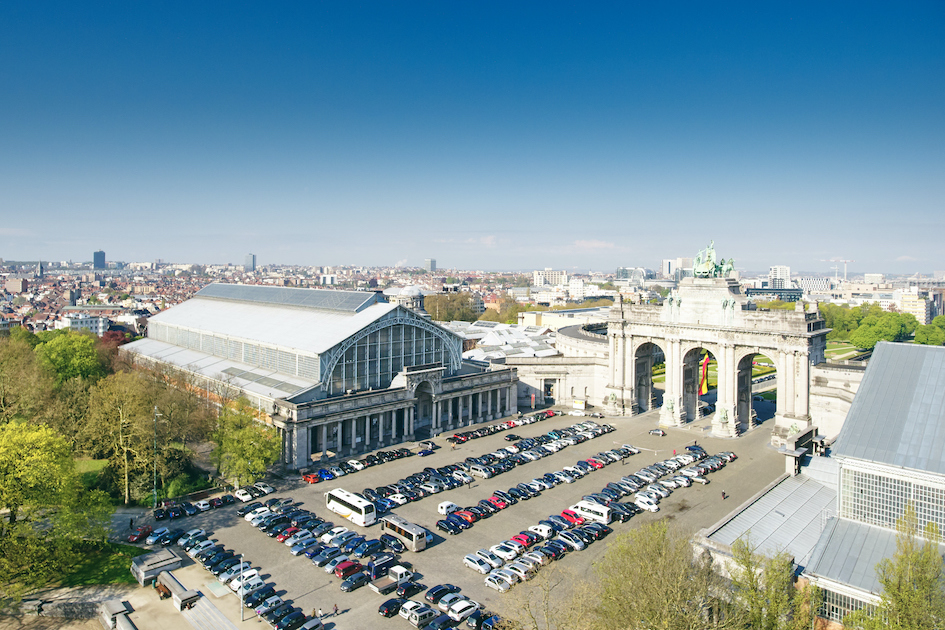 Cars at Autoworld
Nearly 250 cars are on display at Autoworld Brussels, showing the evolution of the automobile from the end of the19th century to the beginning of the21st. The period 1810-1940 is widely represented, with among others some Bugatti, Peugeot, Opel or Studebaker. After the war, the collection presents the popular 2 CV, 4L, Beetle, Mini, Fiat as well as the prestigious sports cars Bentley, Porsche, Ferrari, Jaguar or Corvette. The cars are European, with a space dedicated to Belgian manufactures, but also American or Japanese. The competition area exhibits GTs (Porsche of course, a rare Vertigo…) and several Formula 1 cars.
Besides cars
Autoworld also exhibits many motorcycles, including the collection of Marcel Thiry who restored a large number of machines in his workshop reproduced here. As we said above, the decoration is neat and highlights the cars on display: for example a "drive-in" for American women, or a "1910" show reproduction for cars from the early20th century. Comic book lovers will find a space dedicated to Michel Vaillant, the famous driver who crosses the decades, and a Tintin area with comic book cars. A few coaches complete the panorama of modes of transport. A small cinema area allows you to take a few minutes of rest by discovering the history of the museum or films on past exhibitions. 2 repair shops are also reproduced, one old and the other more modern.
A beautiful shop offers a wide choice of souvenirs, games, miniatures, books, textiles… Finally, the brasserie "Bagnoles" offers you a drink, lunch or even lunch break between 11am and 3pm while admiring the view of the museum. Note that the brewery is accessible independently of the museum.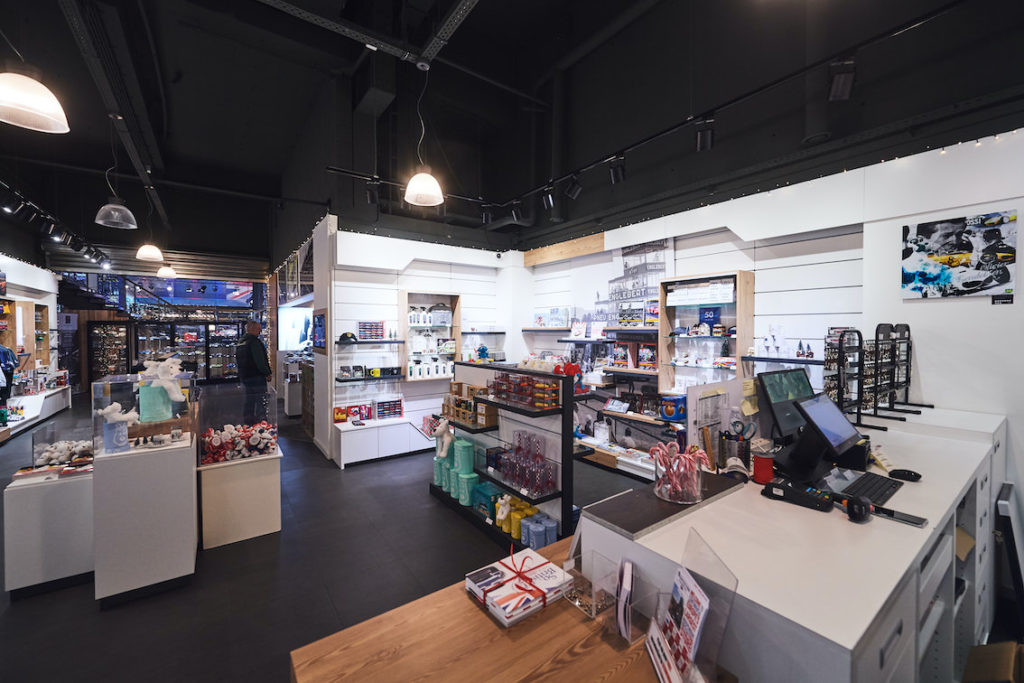 Temporary exhibitions
Every year, Autoworld Brussels organises several temporary exhibitions, including a major exhibition during the summer period. From April1st to June 26th, it is an interesting car and Rock&Roll exhibition that presents a dozen cars "in situation". For the summer of 2022, Alfa Romeo will be in the spotlight, both with production models and racing cars and prototypes.
Then from August 12 to September 18, 2022, Autoworld Brussels traces the history of the Belgian motorcycle brand Saroléa.
Temporary exhibitions follow one another at Autoworld Brussels, so visit the museum's website to find out more and plan your visit.
Practical information Autoworld
Website: https://www.autoworld.be/en/
Facebook : https://www.facebook.com/autoworldbrussels/
Opening (all year)
| | |
| --- | --- |
| Monday – Friday | 10am – 5pm |
| Saturday – Sunday | 10am – 6pm |
Rates
| | |
| --- | --- |
| Adults | 15,00 € |
| Seniors (over 65 years old) | 13,00 € |
| Youth (12 to 18 years old), Students, PRM | 11,00 € |
| Youth (6 to 11 years old) | 7,00 € |
| Children (under 6 years old) | Free |
| Groups (more than 15 people), per person | 11,00 € |
The photos on this page belong to the Autoworld Museum Brussels
Discover more automobile Museums around the world…